Check out some excellent tech items which you can purchase, as gift items for your loved ones this festive season.
Whether it's a new laptop, smartphone, wearable, smart home accessory or a set of headphones you're after, you'll find our take on what's the very best below.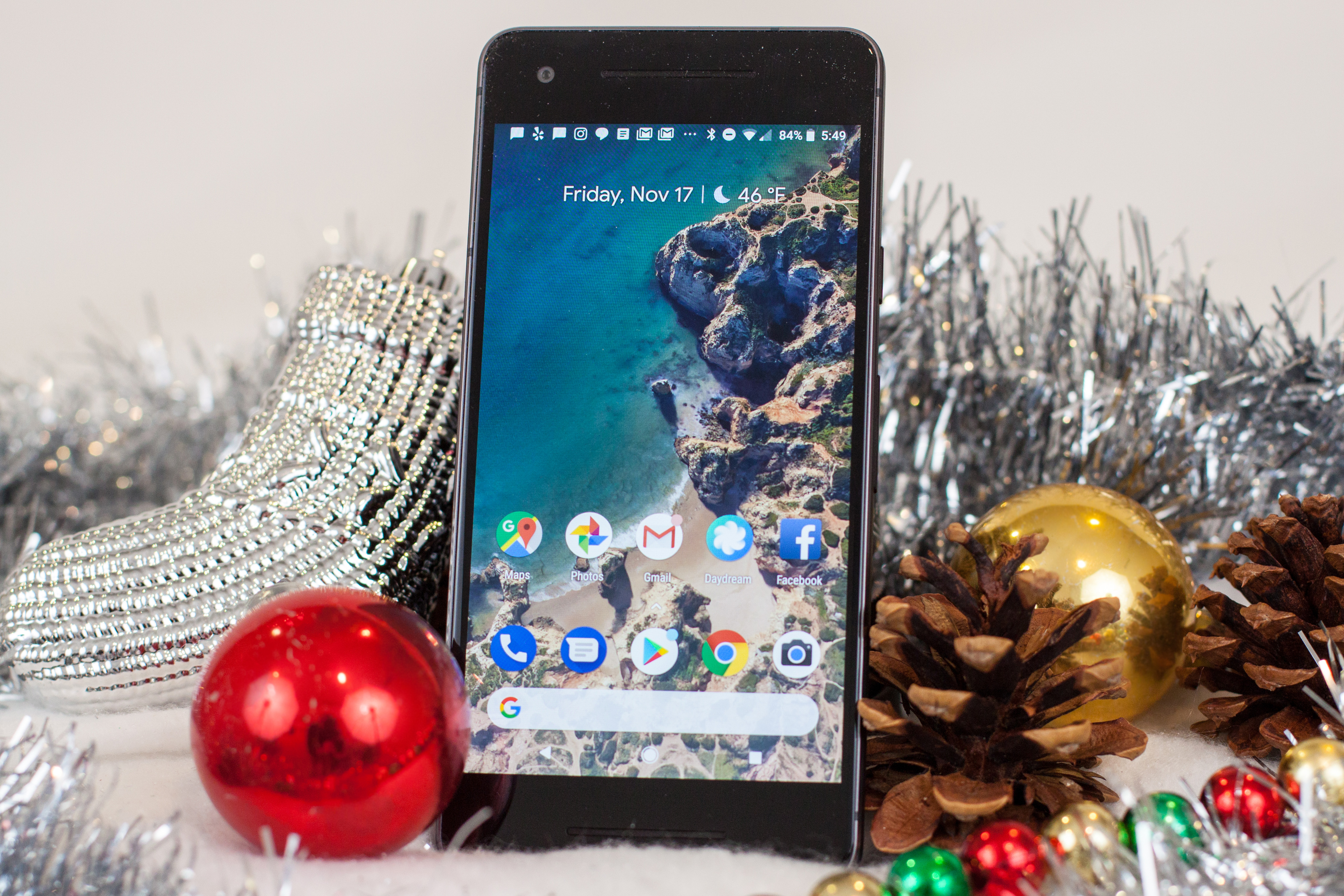 Google Pixel 2
An all-around fantastic phone with an all-star camera
The cool factor of your phone ultimately comes down to one question: does it take good photos? In the case of the Google Pixel 2, the results speak for the phone. This is a phone that, beyond just being an excellent all-around option for enthusiasts and newbies alike, is basically a DSLR replacement.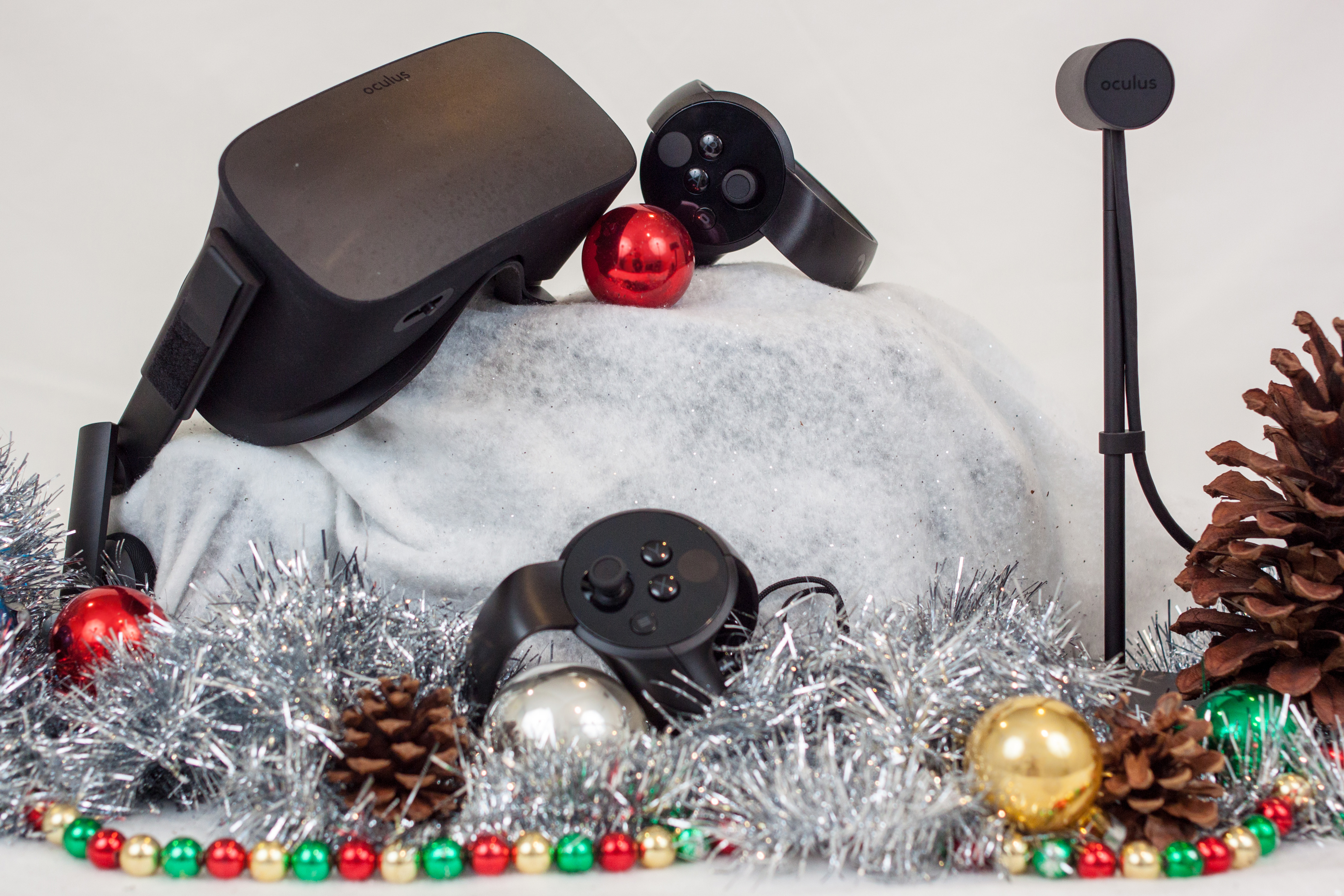 Oculus Rift
The first VR headset remains the best
Now at an all-time-low price, Facebook's Oculus Rift headset remains the best of bunch both when it comes to value and support, with a now sizable library of games of all genres. It's not the most technologically advanced VR headset around, but it has all of the basic ingredients for a fun time immersed in another world, thanks to built-in headphones and optional Oculus Touch controllers. Though, just make sure you or your loved one has a PC that supports the device before picking one up – luckily, the hardware requirements aren't even that extreme.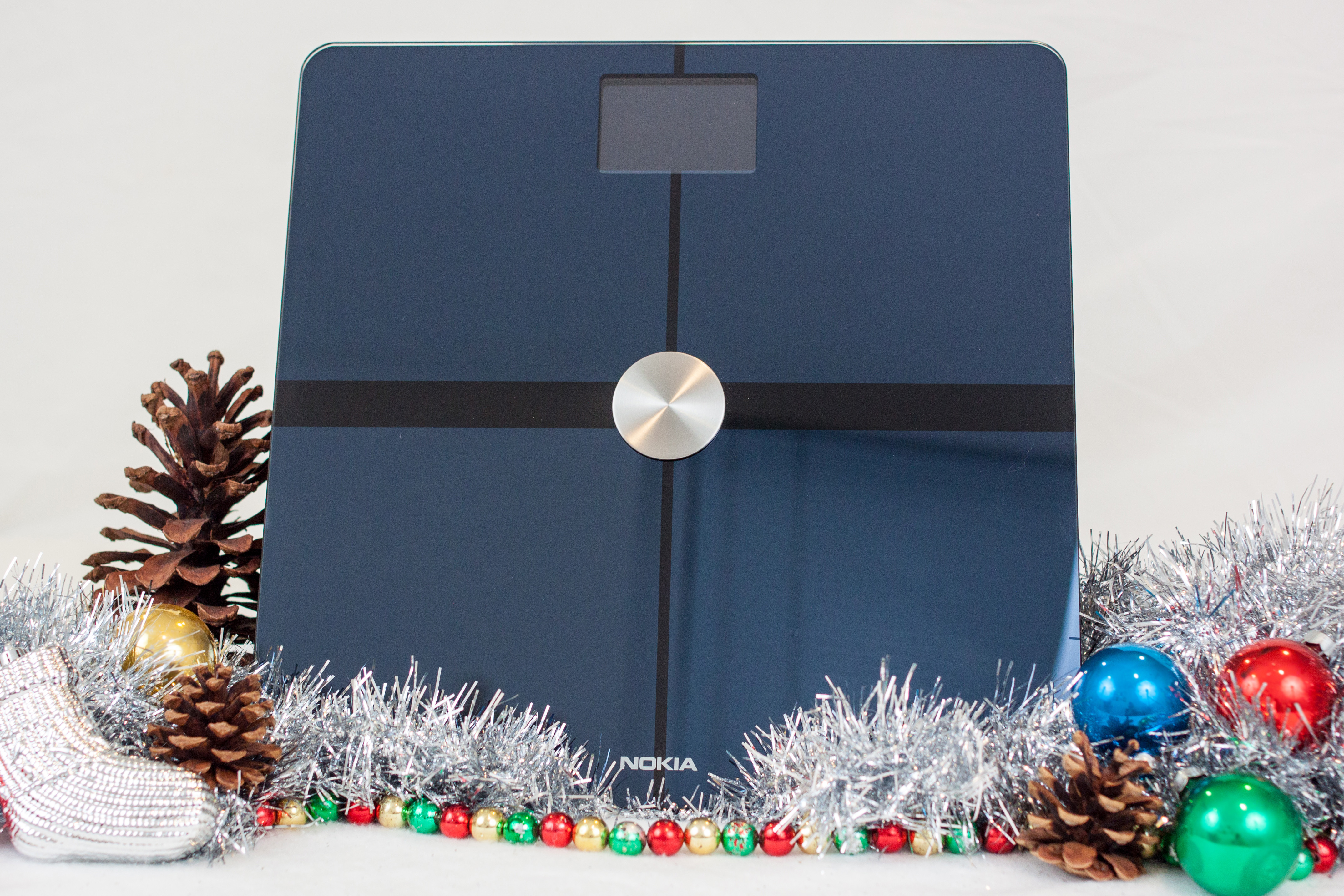 Nokia Body+ Scale
You need a smart scale more than you think
A smart scale might seem like it's outside of your needs, but it's more helpful than it seems. For instance, the Nokia+ Body Scale knows who's stepping on it based on their weight, body fat percentage and blood pressure reading. Additionally, this smart Wi-Fi enabled scale can integrate with IFTTT, and with some tweaks, can do things like map out trends around your weight loss (or gain) progress automatically in a Google Sheet.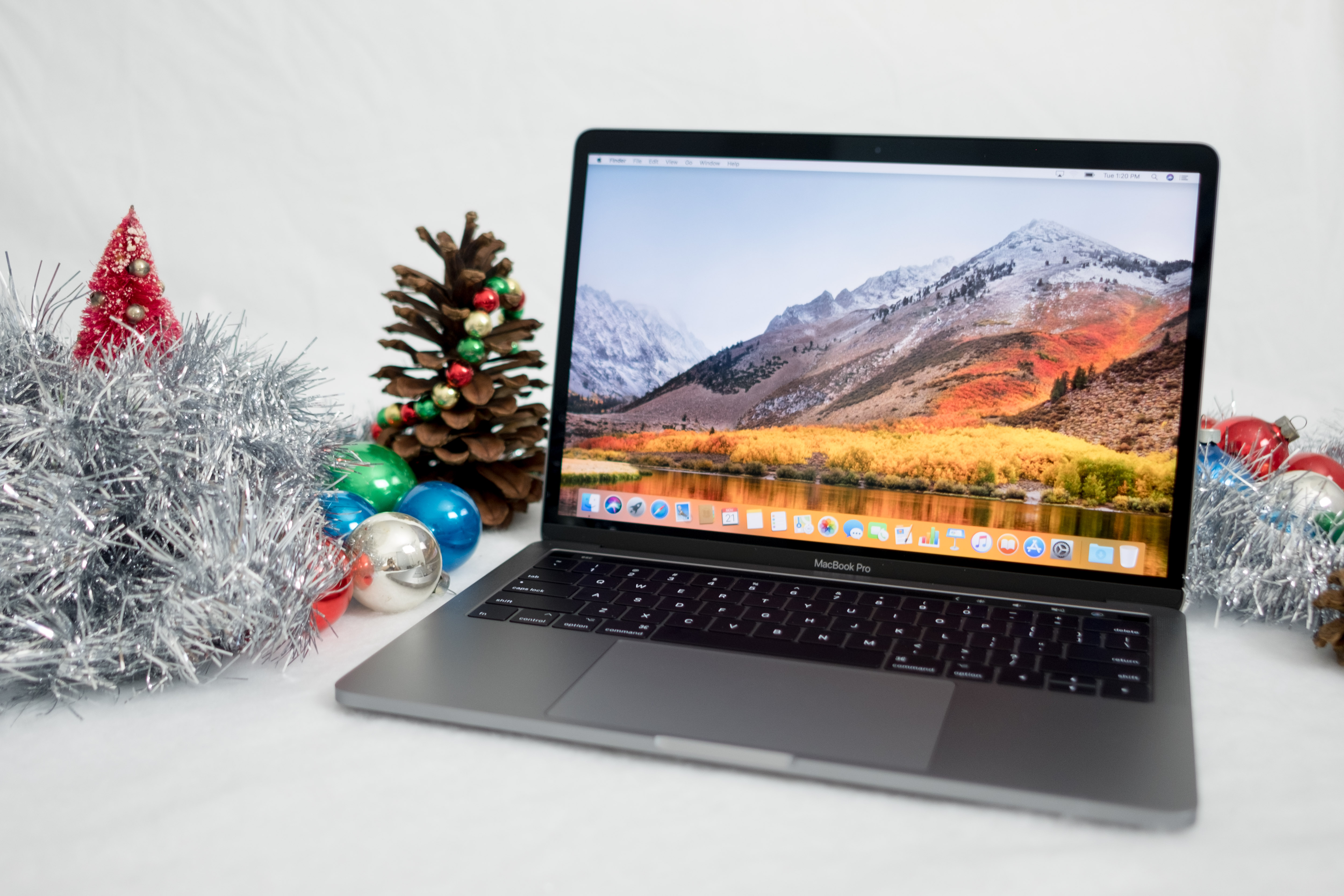 Apple MacBook Pro with Touch Bar
The best Mac that money can buy
Meet the best Mac you can buy to date, now with faster processors – not to mention its headline feature: the Touch Bar. This is a thin OLED touchscreen at the top of the keyboard, replacing the function row for a slew of new tasks, like auto-suggesting words as you type, or allowing you to log in with just your fingerprint via Touch ID. While there are Windows laptops out there that offer more hardware for less, steadfast Apple diehards will be well-pleased by this gorgeous and versatile machine.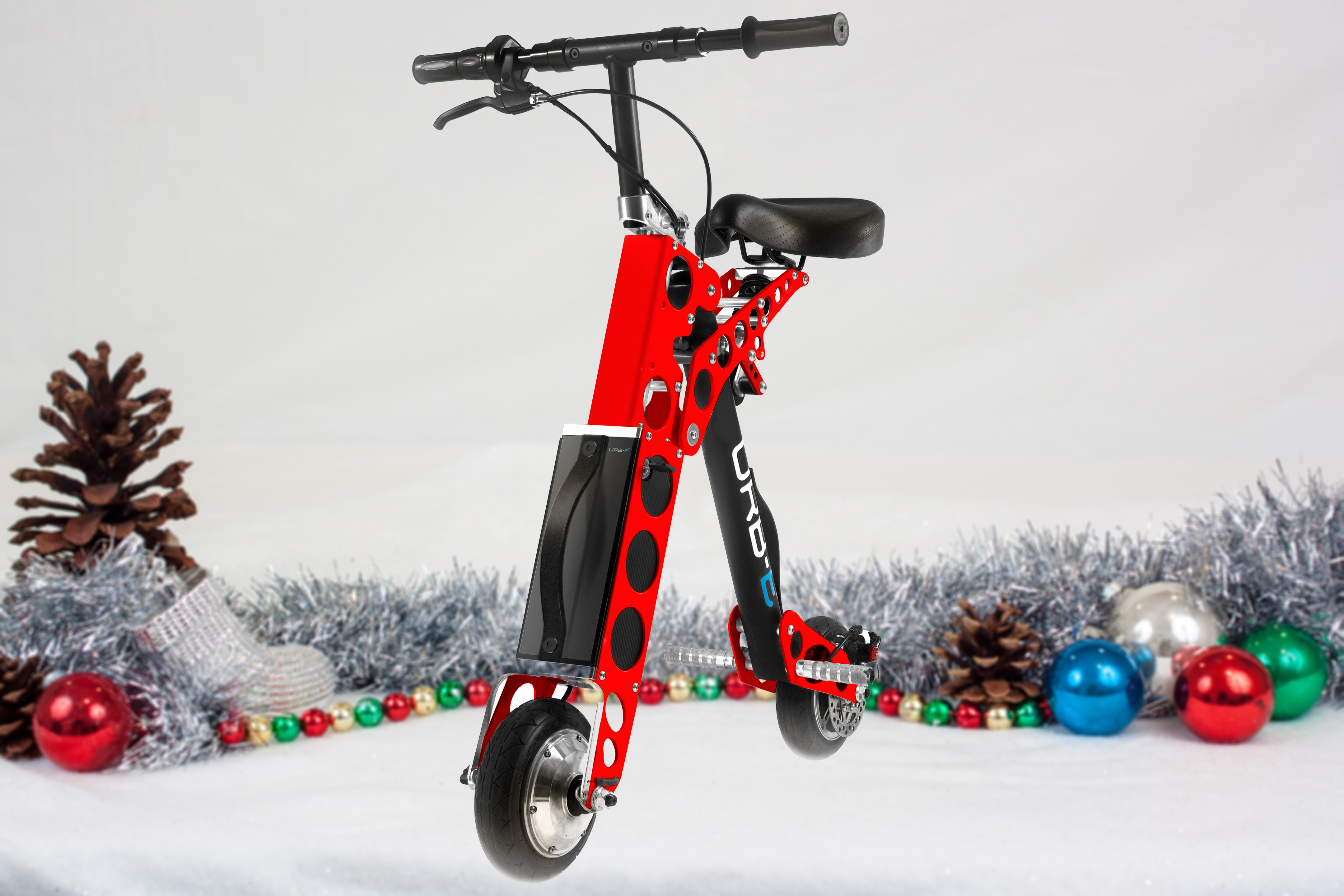 URB-E Sport
The foldable electric scooter of your dreams
Mashing together a moped and scooter, the URB-E Sport is the ultimate portable electric vehicle. It reaches a top speed of 14mph and goes a fair distance of 16 miles thanks to its electric motor and yet it's just as maneuverable and portable as an actual scooter thanks to its tight frame.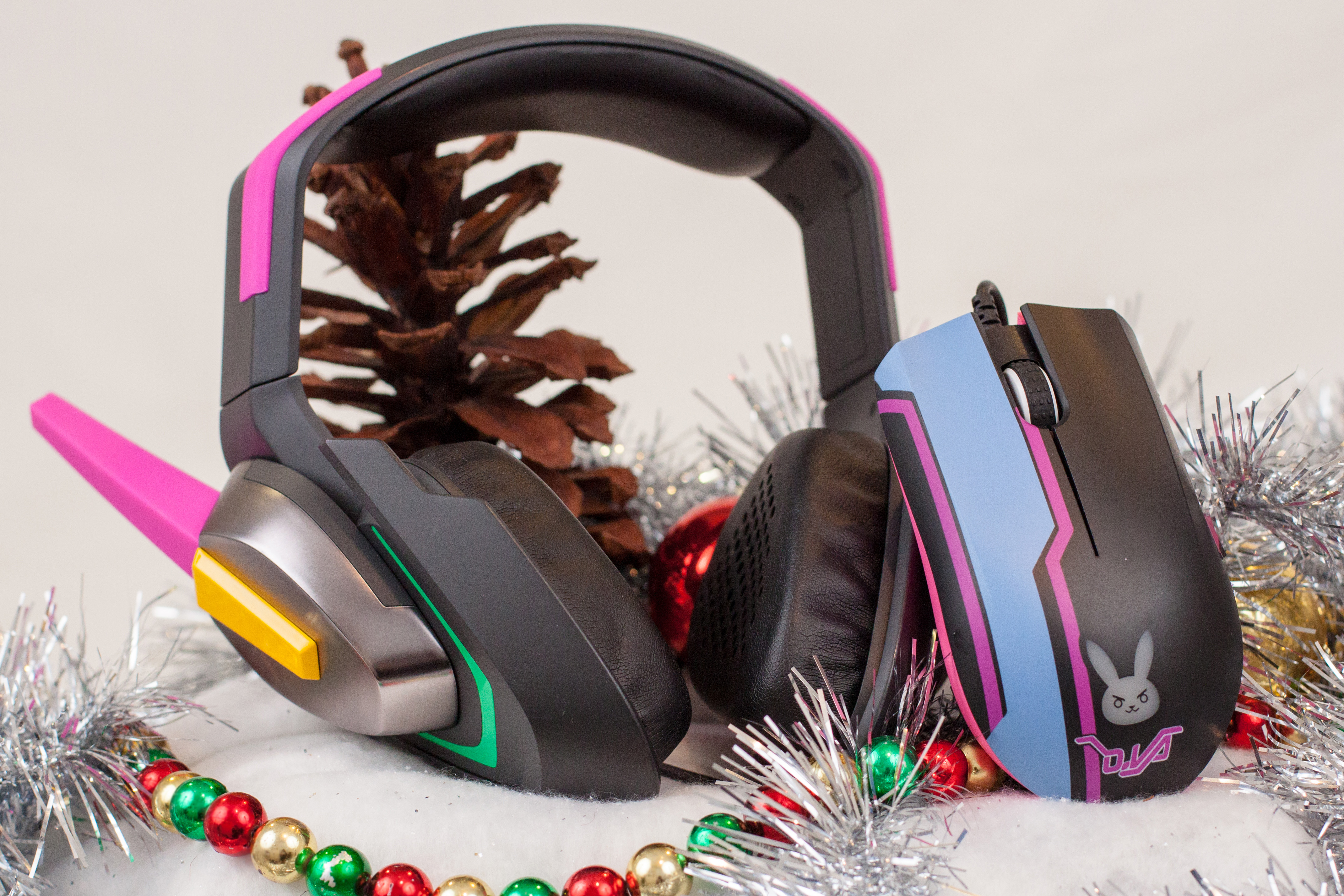 D.Va Peripheral Suite
Dress up as the undisputed best Overwatch character
As D.Va would say "alright, gameface on." And you'll be able to do quite literally that with Razer's new D.Va Peripheral Suite. While most of this set includes reskinned gaming peripherals, D.Va's iconic MEKA headset has been lovingly brought to life as a functional analog on-ear headset with integrated mic. It's a must have item for fans of Overwatch, D.Va lovers, cosplayers and everyone who just wants a cool set of headphones.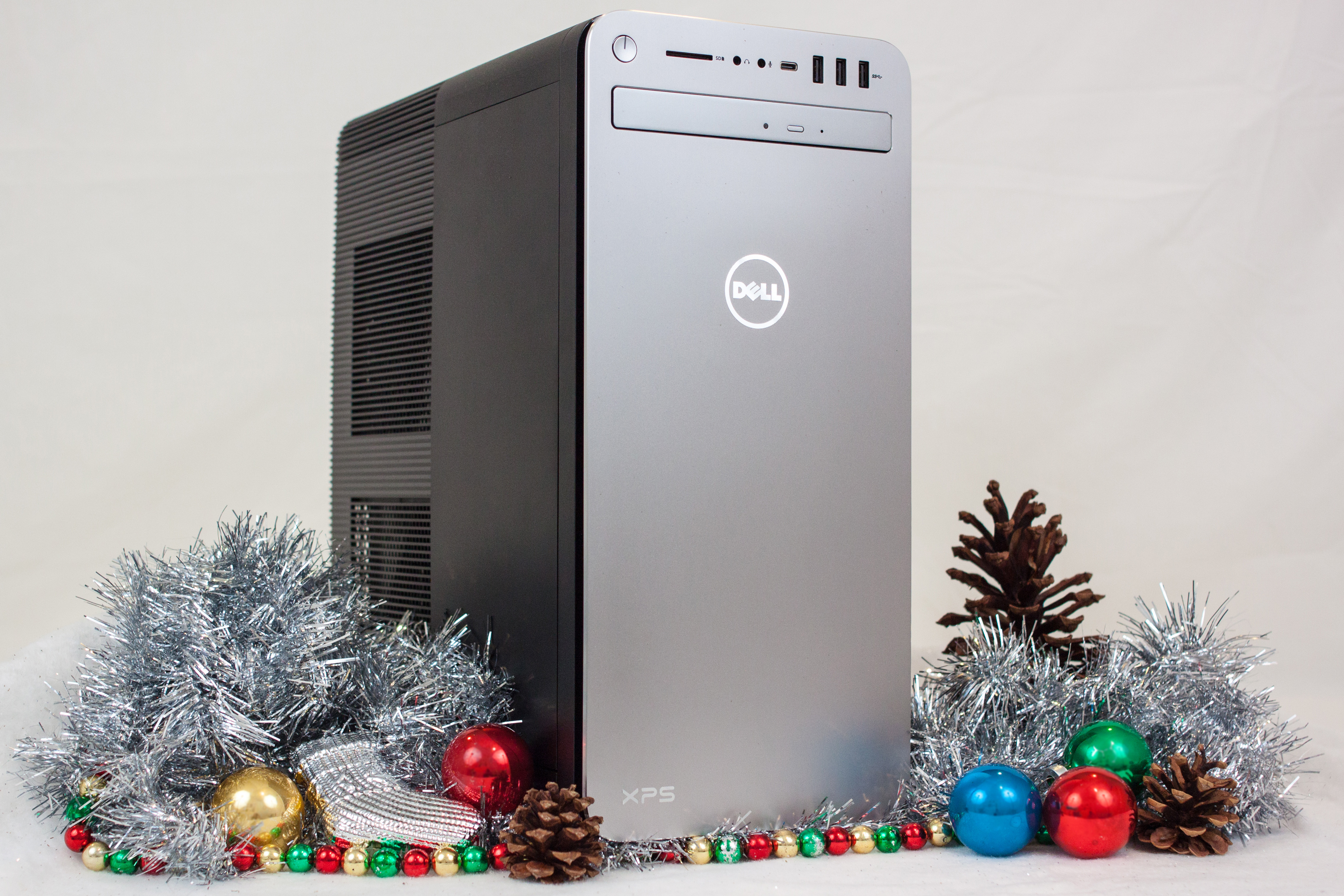 Dell XPS Tower Special Edition
A VR-capable desktop PC for the everyman
The Dell XPS Tower might look as boring as any old office computer, but beneath it simple, silver veneer is the heart of a gaming PC. Even with the starting model you're going to get a hexa-core processor with a GPU good enough to get you started on the road to becoming an eSports legend. Thanks to an internal design that folds into itself, this gaming PC is uniquely bigger on the inside a lot like the Doctor's Tardis.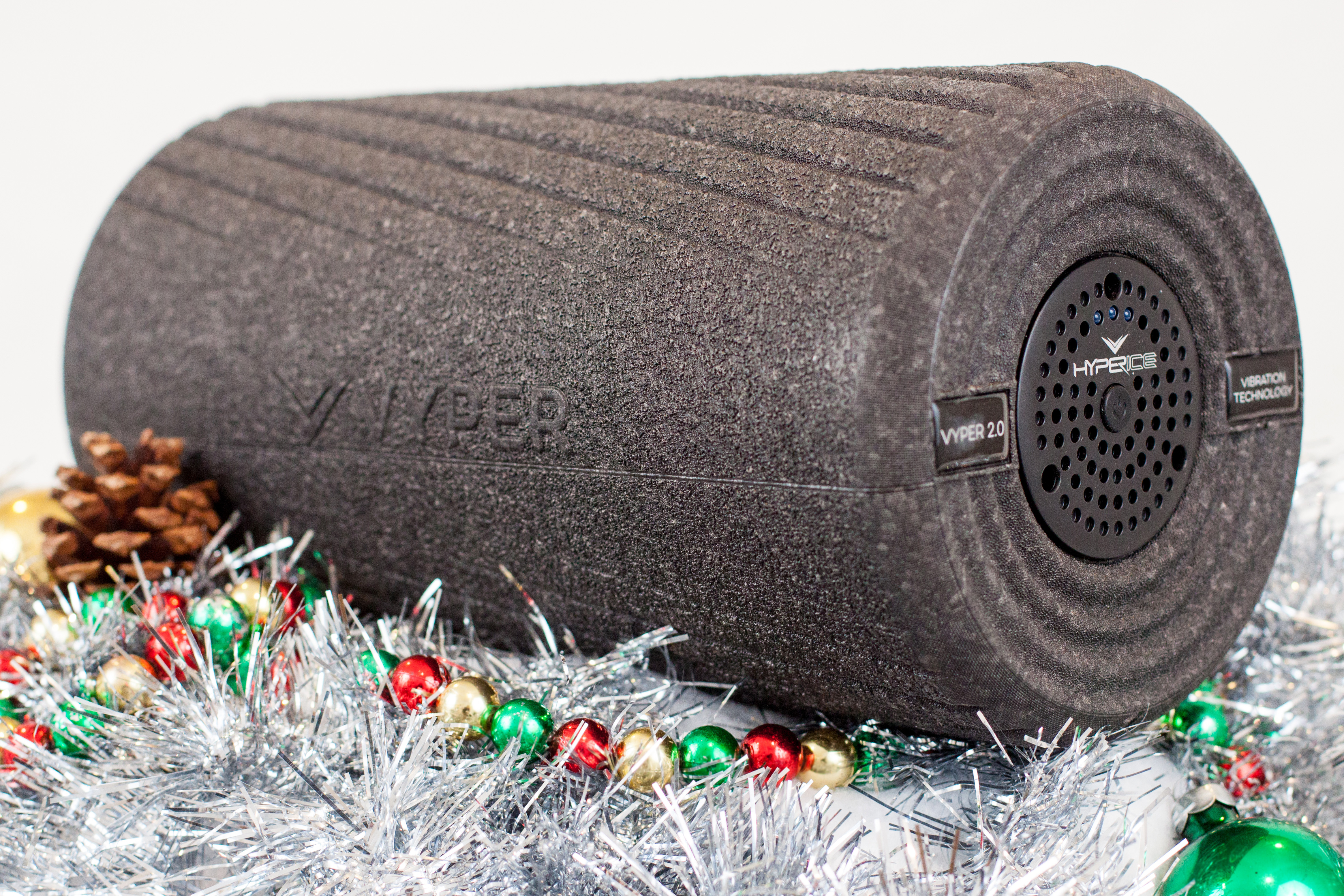 Hyperice Vyper 2.0 High-Intensity Vibrating Fitness Roller
No time (or money) for a chiropractor? No problem
File this in the "hurts so good" category. If you've ever used a roller you know how well they work at kneading out sore muscles. Throw three-setting vibrations in the mix, like the Hypervice Vyper 2.0 does, and you're looking at maximum muscle relief. Get this $199 roller for the fitness fanatic in your life. Trust us – they'll thank you.

GorillaPod Magnetic 325
The perfect go anywhere mini tripod
Between its bendy arms and magnetic feet, there's practically nowhere you can't mount the GorillaPod Magnetic 325. Carrying around a traditional tripod can be a major pain and ridiculous if you just have a tiny point-and-shoot camera or an action camera. That's where this pocketable and extremely versatile camera tripod comes to save the day.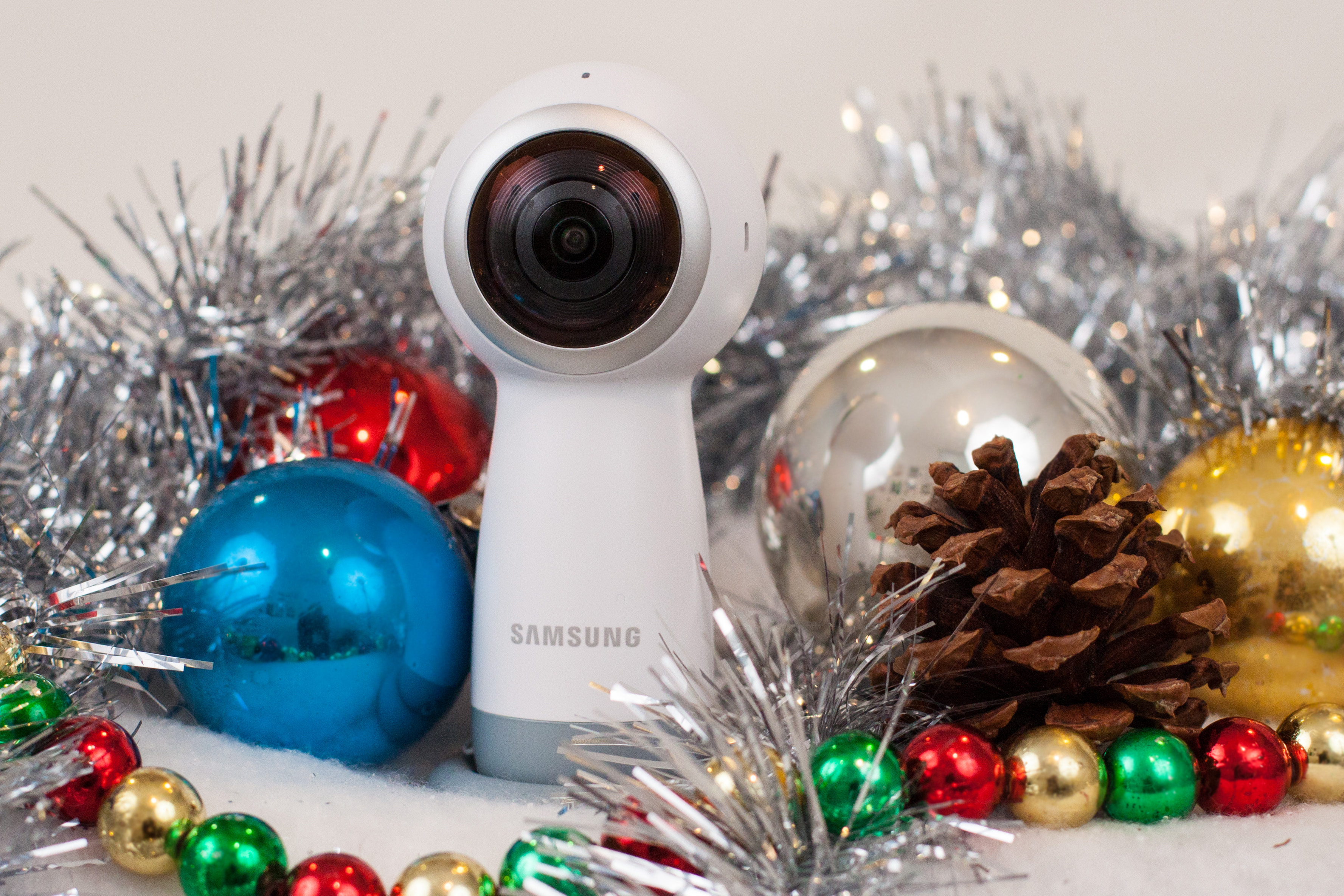 Samsung Gear 360
A sleek, affordable 360-degree camera perfect for total immersion
Recording a video is a great way to cement a memory in motion. But as nice as it is, you can do better. The Samsung Gear 360 records footage in a full 360-degrees – perfect for viewing in a virtual reality headset – and best of all, it does it on the cheap. This way, every little detail (even you holding the camera) is captured, letting you look around the frame at things you hadn't noticed that passed you by when you were in the moment.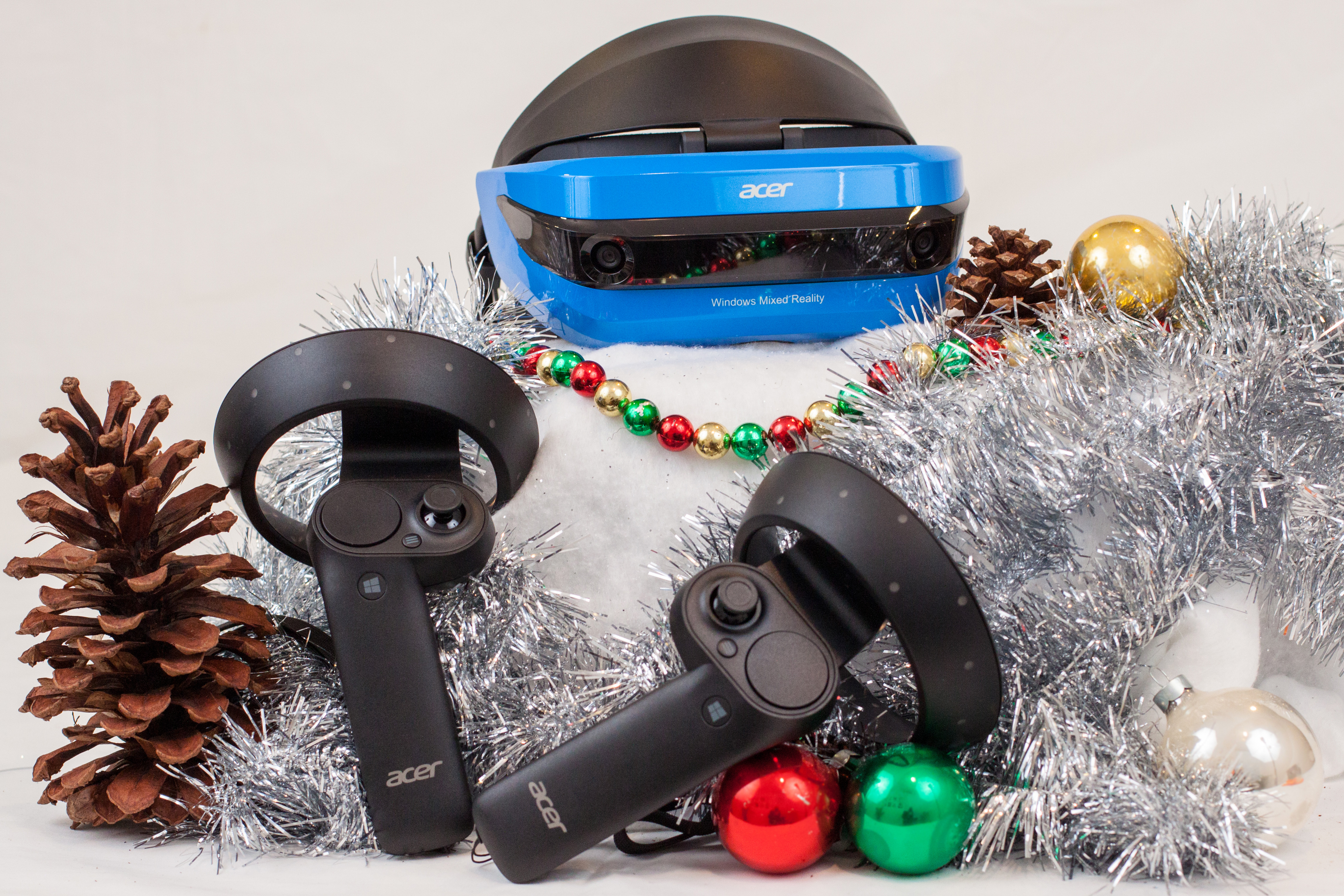 Acer Windows Mixed Reality HMD
The top PC VR experience on the cheap
Not looking to spend what's still a small fortune on an Oculus Rift? Then, look no further than Acer's first-ever VR headset for Windows 10 PCs. With its very own position tracking system built-in and custom motion controllers – not to mention an easy-as-pie, USB-based connection to your PC – Acer makes it easier than ever to dive into another world. Plus, even games in Steam's VR library support the headset, making this one to watch for an affordable VR gaming gift.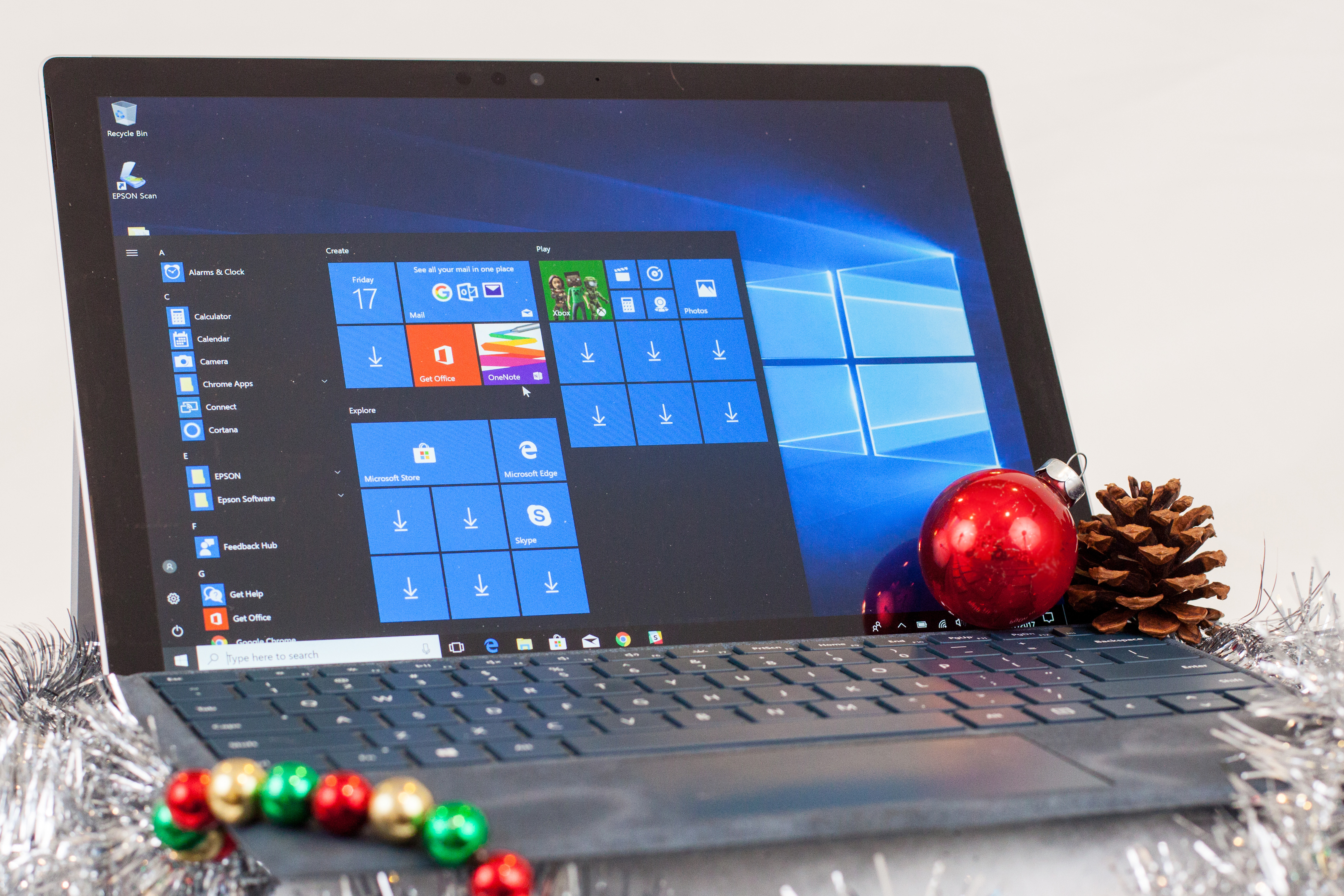 Microsoft Surface Pro
The best tablet is also a laptop
The Surface Pro is in its fifth iteration this year, and Microsoft's flagship tablet just keeps getting better. Not only does this version maintain a super sharp and color-rich screen, it also continues to run full Windows 10 natively. Better yet, the latest model sees battery life improve by as much as 32% and improved performance through a new Intel processor. Grab the optional Surface Pen stylus and Touch Cover keyboard, and you have one of the most versatile pieces of computing gear around.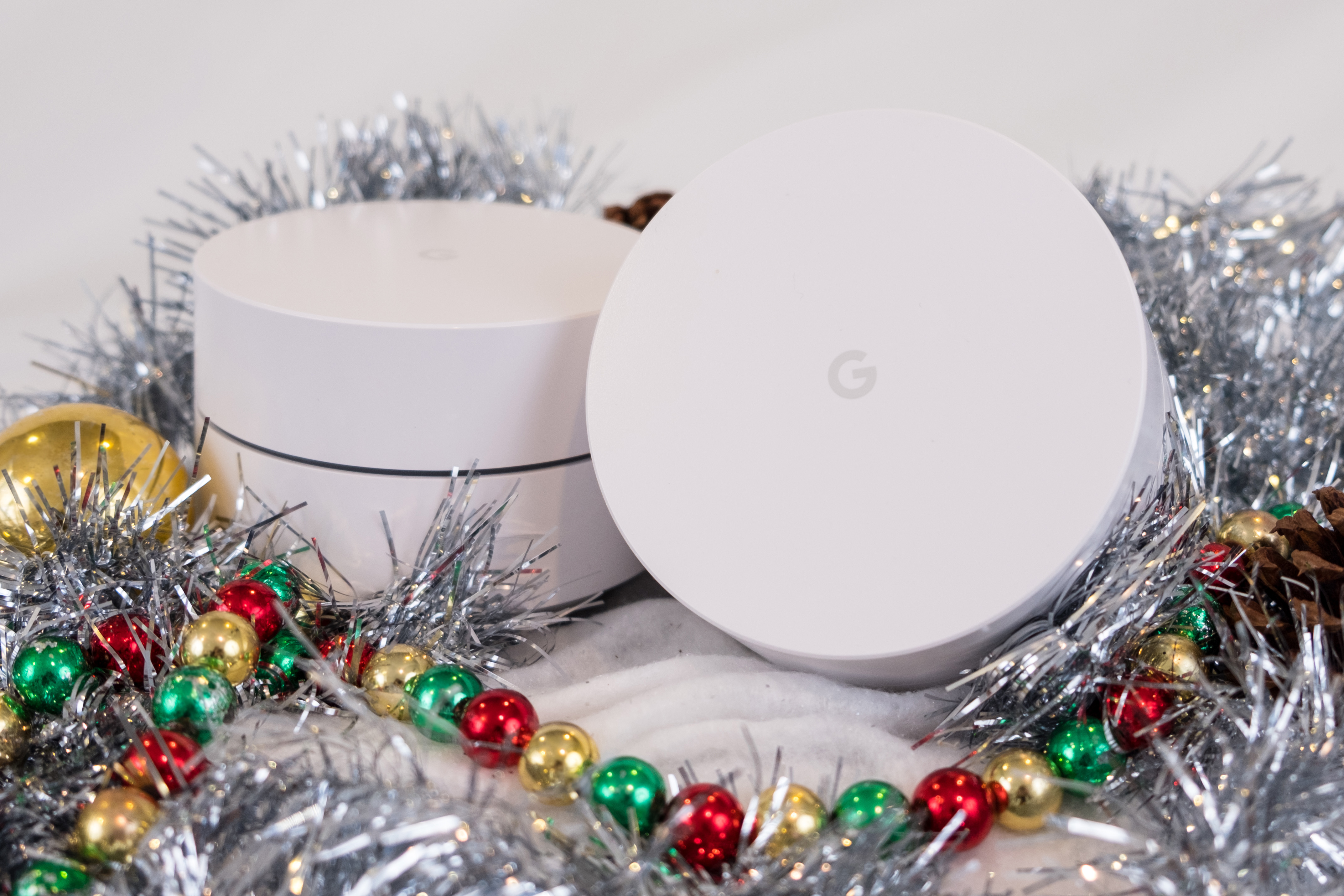 Google Wifi
The future of wireless networking is cheap
The mission to eliminate Wi-Fi dead spots in the home has gotten easier than ever, thanks in part to Google. Its Google Wifi wireless mesh systems is, frankly, future of routers. Google Wifi's premise is easy: buy a three-pack set of 'points' and place them throughout your house where you use Wi-Fi the most. Then, you simply scan a QR code to set them all up and – boom – you've got strong Wi-Fi throughout the house!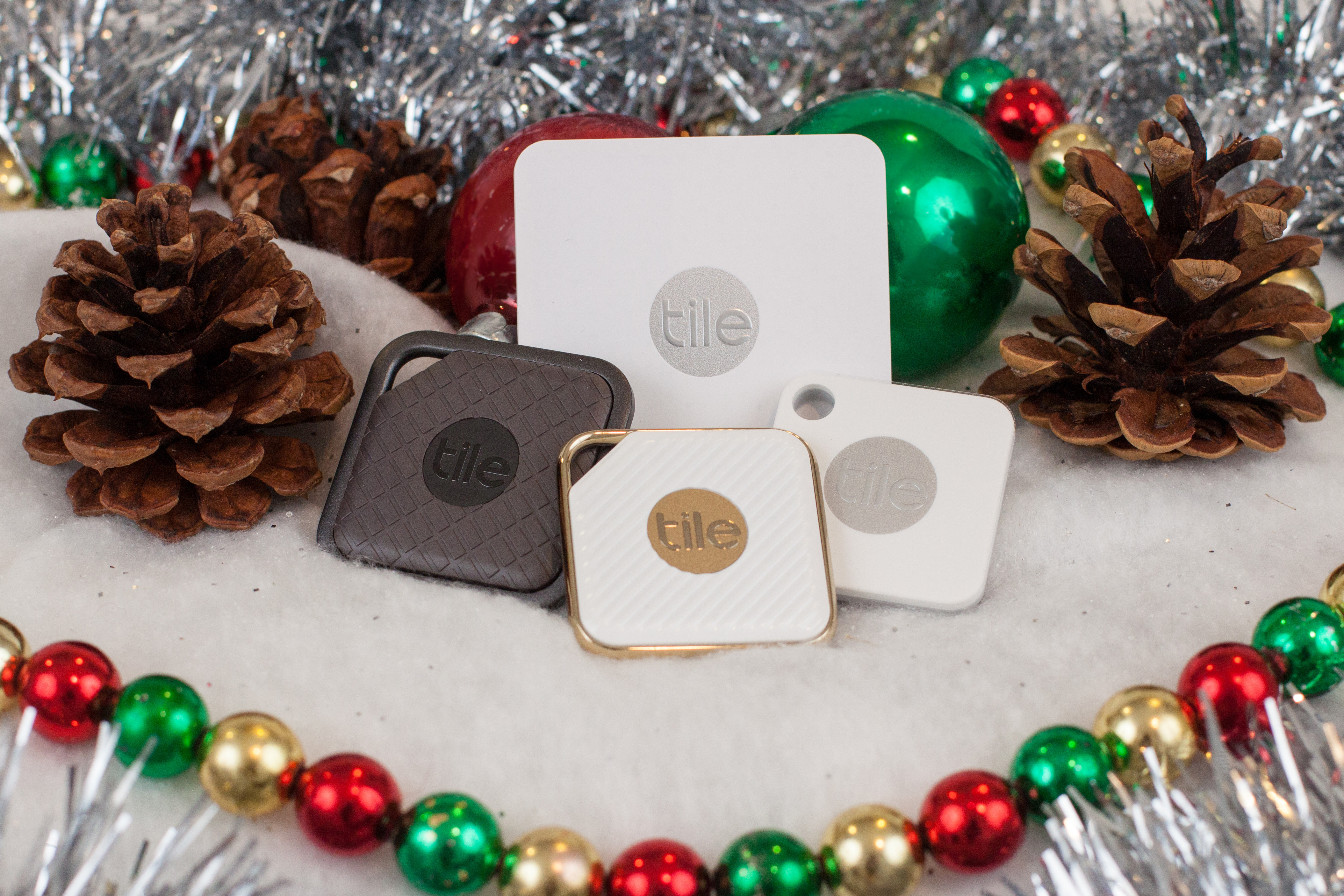 Tile
Never lose your keys (or your phone) again.
If you're looking for some affordable tech for the holidays that can make your life measurably better, look no further than Tile. Latch it onto your keychain and you'll no longer need to worry about lost keys, or for that matter, a lost phone. Just tap Tile to find a misplaced phone or if you lost your keys, you'll be able to easily find them via the Tile app.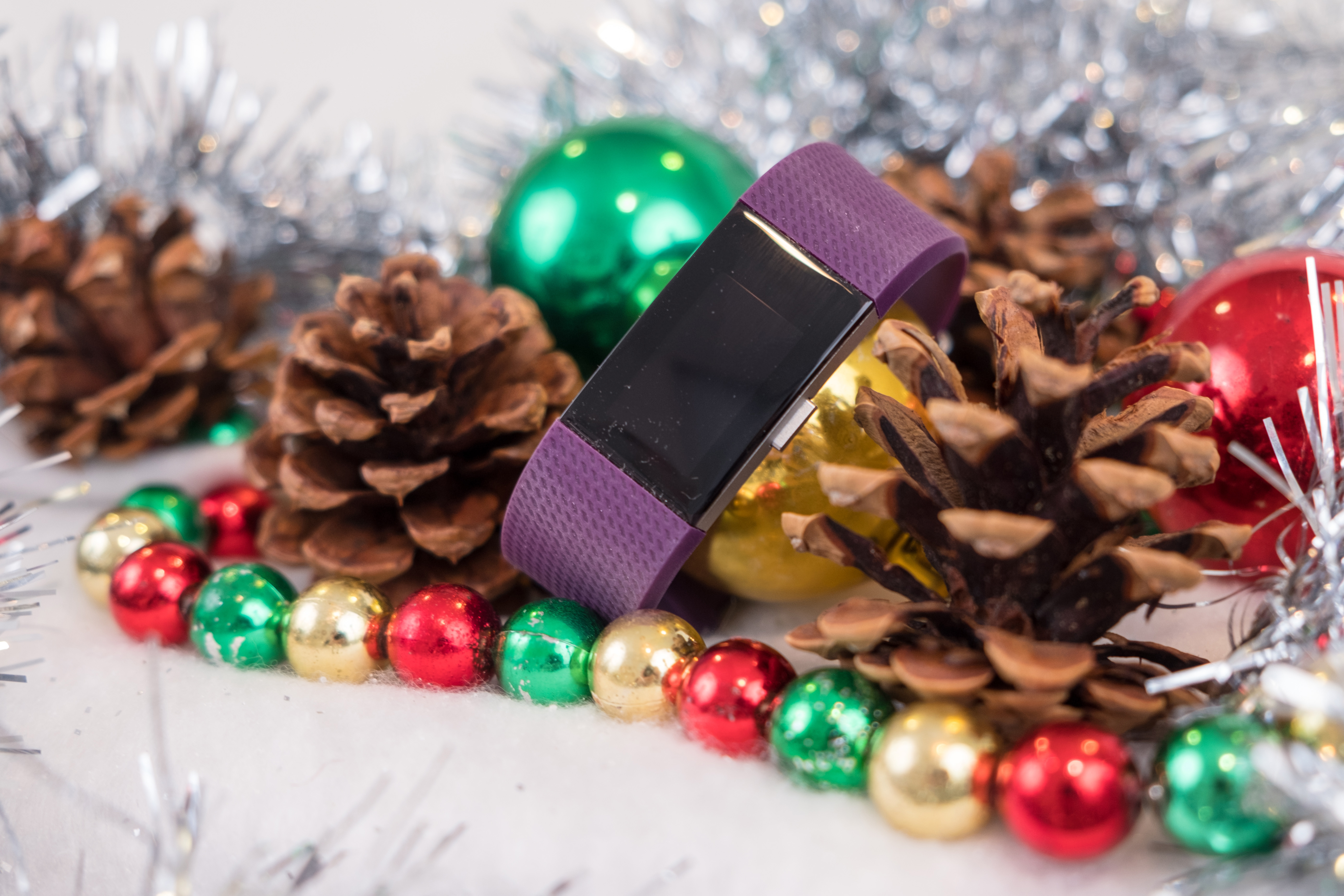 Fitbit Charge 2
A reliable, comfortable wearable that's easy to recommend
Fitbit's successor to the classic Charge fitness tracker brings several subtle enhancements, as well as a few major ones to the table – er, wrist. First off, the Charge HR 2 features a display that puts this affordable wearable more in the smartwatch ballpark.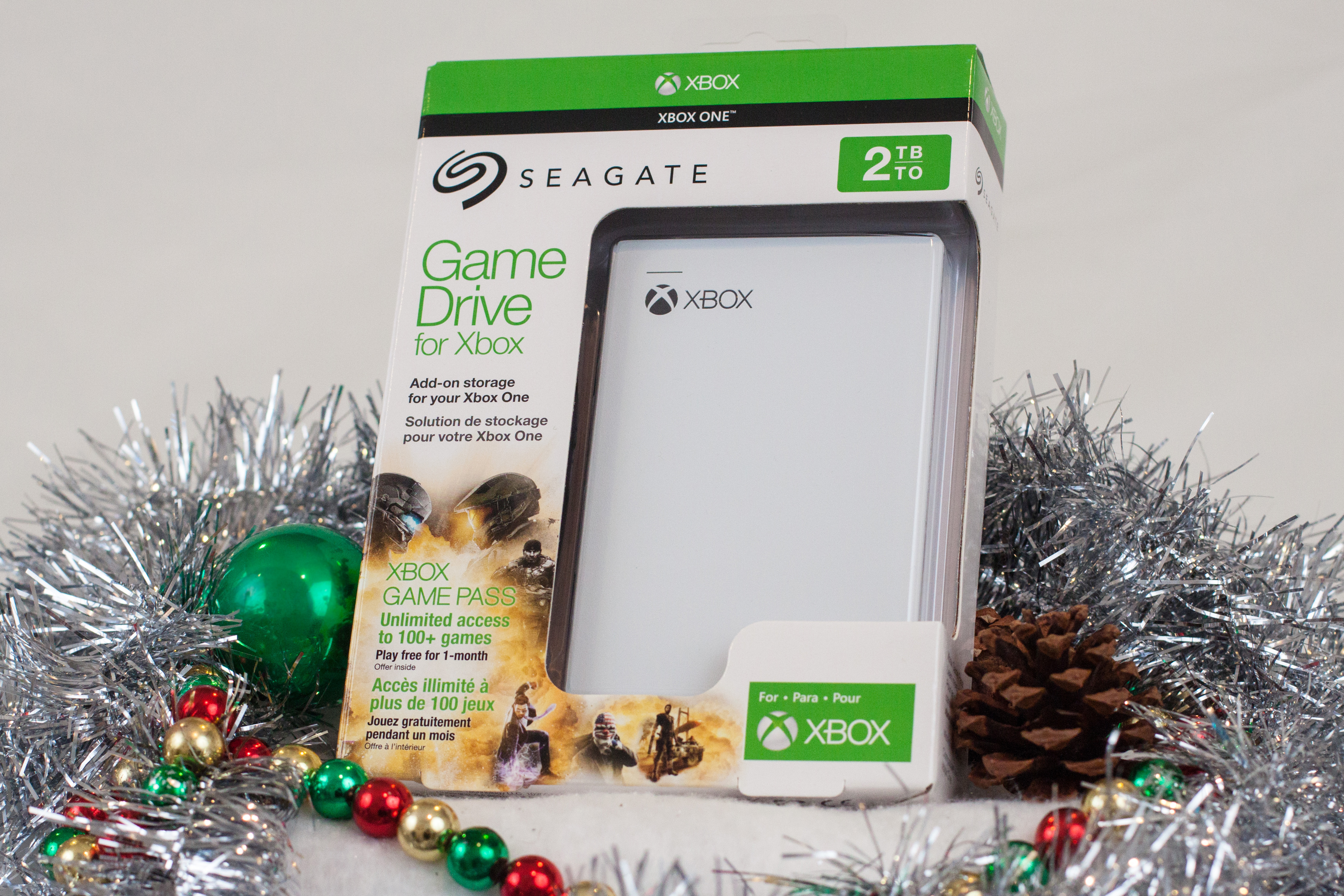 Seagate Game Drive for Xbox – Xbox Game Pass Special Edition
Download 'ALL' the games with this Xbox One upgrade
The Xbox One is a great console no matter what iteration you might have or be interested in getting, but its biggest shortcoming is storage. Luckily, you can run games off an external hard drive just as quickly as if you were playing them off the internal storage. While you can plug in any external drive you have on hand including a dollar store thumb drive, you should get something more reliable and nothing's going to work more perfectly than the official Xbox Game Drive from Seagate.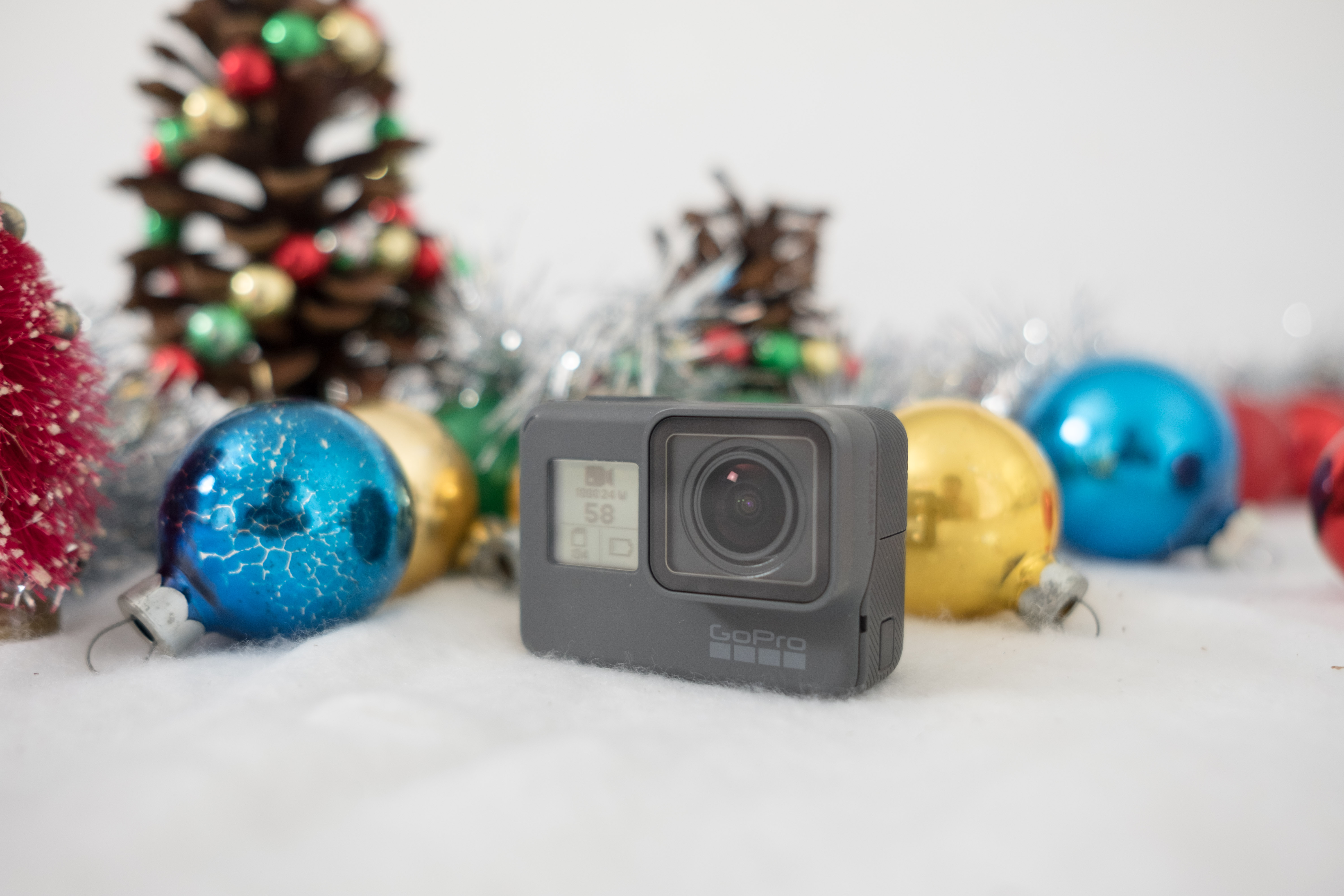 GoPro Hero6 Black
The best action camera. Period.
Another year another GoPro is what you might think, but the Hero6 Black is easily the company's most impressive camera yet. With the ability to shoot at 4K 60fps and Full HD at 120fps, it's the perfect camera for capture high-speed action at a great resolution.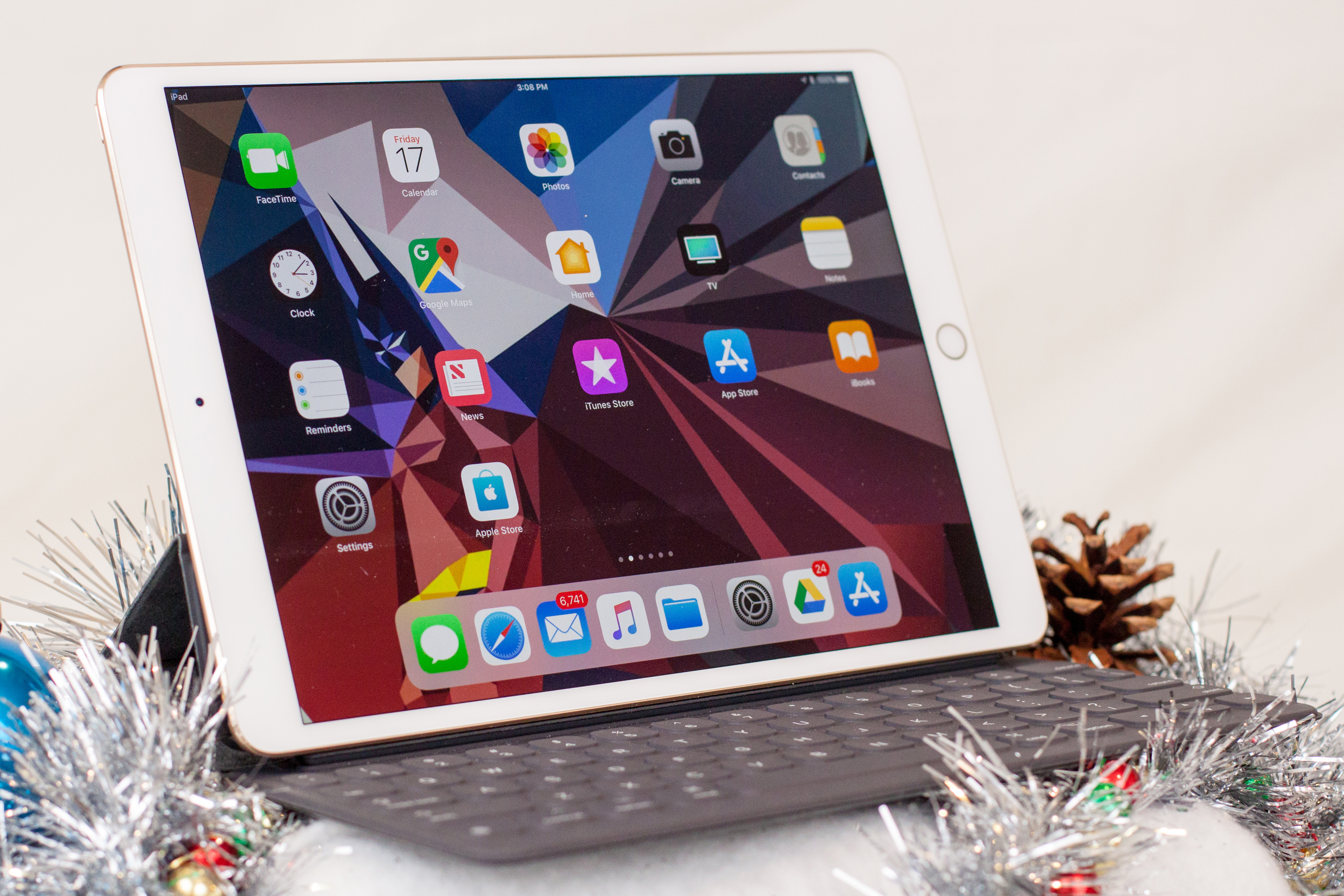 Apple iPad Pro 10.5-inch
The perfect iPad to replace your laptop
The "perfect" tablet size debate rages on, but at 10.5 inches, this iteration of Apple's iPad Pro might just hit the sweet spot. The goods are all here – great audio, awesome video feedback, and, thanks to iOS 11, some serious laptop-rivalling capabilities, at a starting price of $649. Giving an iPad as a gift is a guaranteed win. Giving the iPad Pro 10.5 is a slam dunk.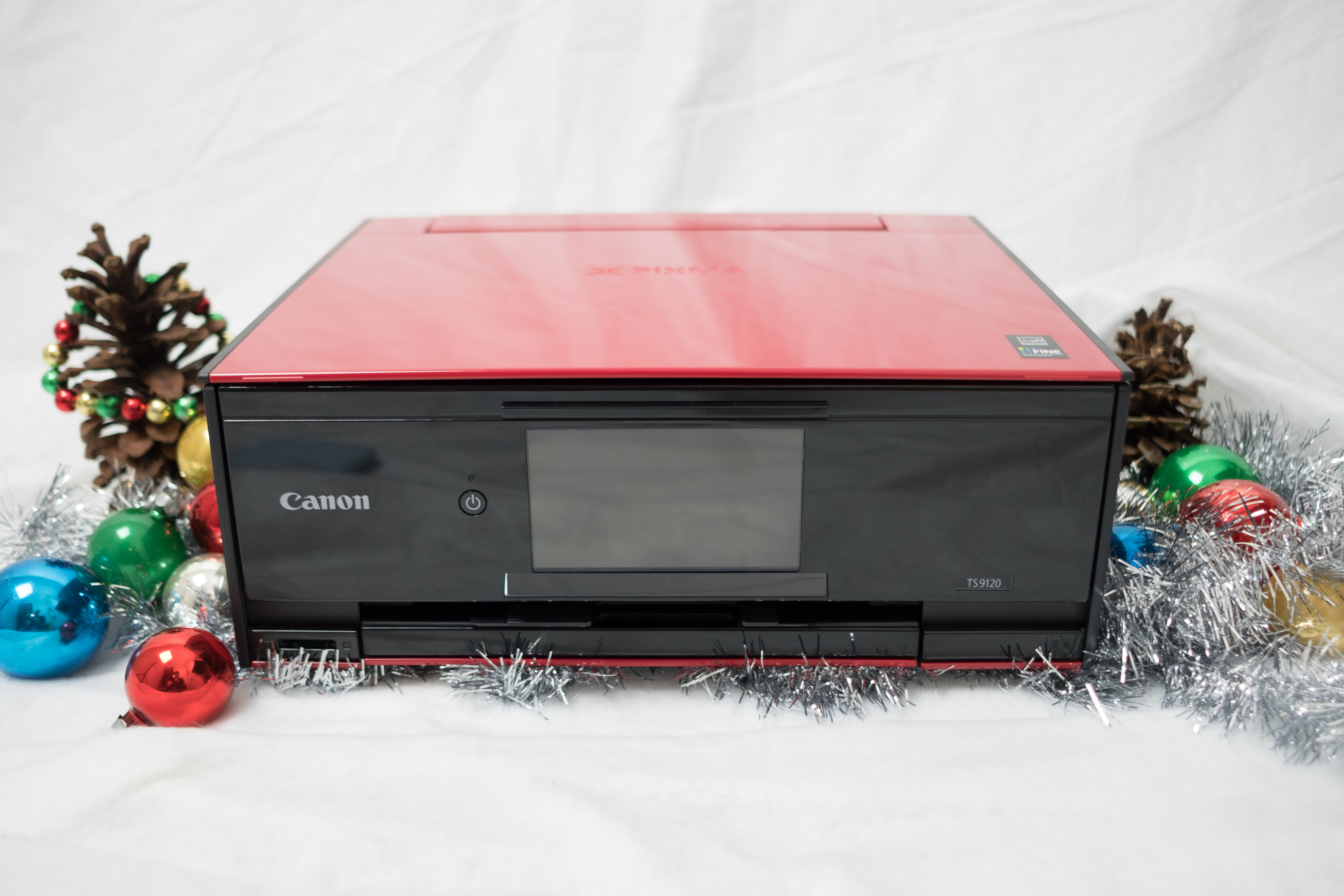 Canon TS9120 Wireless AIO
Making printers sexy again
Printers are no longer clunky paperweights. The Canon TS9120 Wireless AIO is a sleek yet capable system that wirelessly connects to a smartphone or tablet. Whether printing candid vacation snaps or an important document, you can count on Canon's creation to deliver quality every time it's used. At $149.99 (on sale on Amazon), it's a great value, too.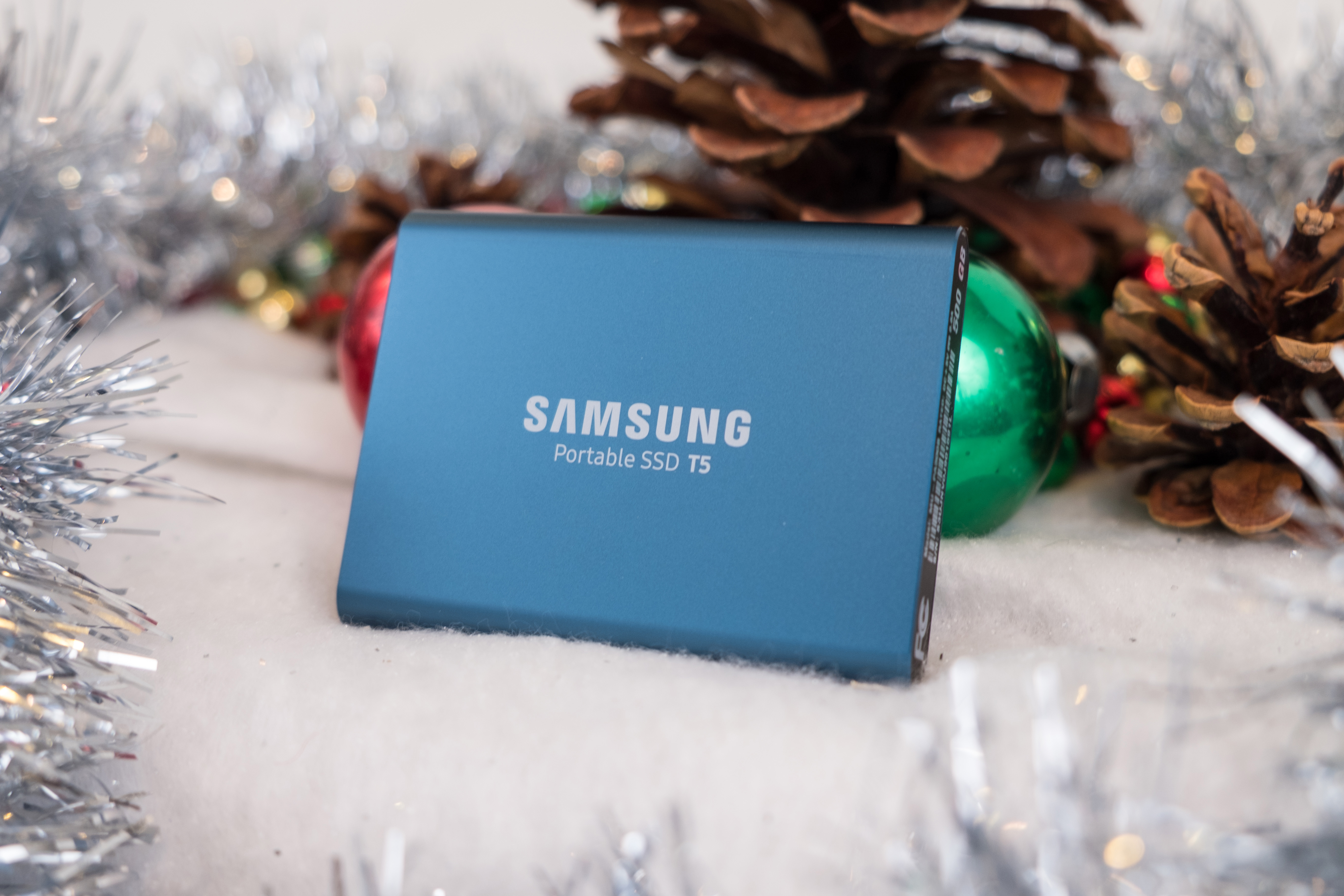 Samsung T5 Portable SSD
One of the fastest external storage drives
If you're already on the USB-C bandwagon with one of 2017's fancy new laptops or tablets, then you ought to treat yourself or a loved one to its biggest benefit: crazy fast data transfer speeds. Samsung's T5 Portable SSD delivers that in spades, with speeds of up to 540 megabytes per second – that's a gigabyte of data every two seconds! If you've been stuck with a lame external hard drive all these years, grab something that's 4.9 times faster. It's worth the cost.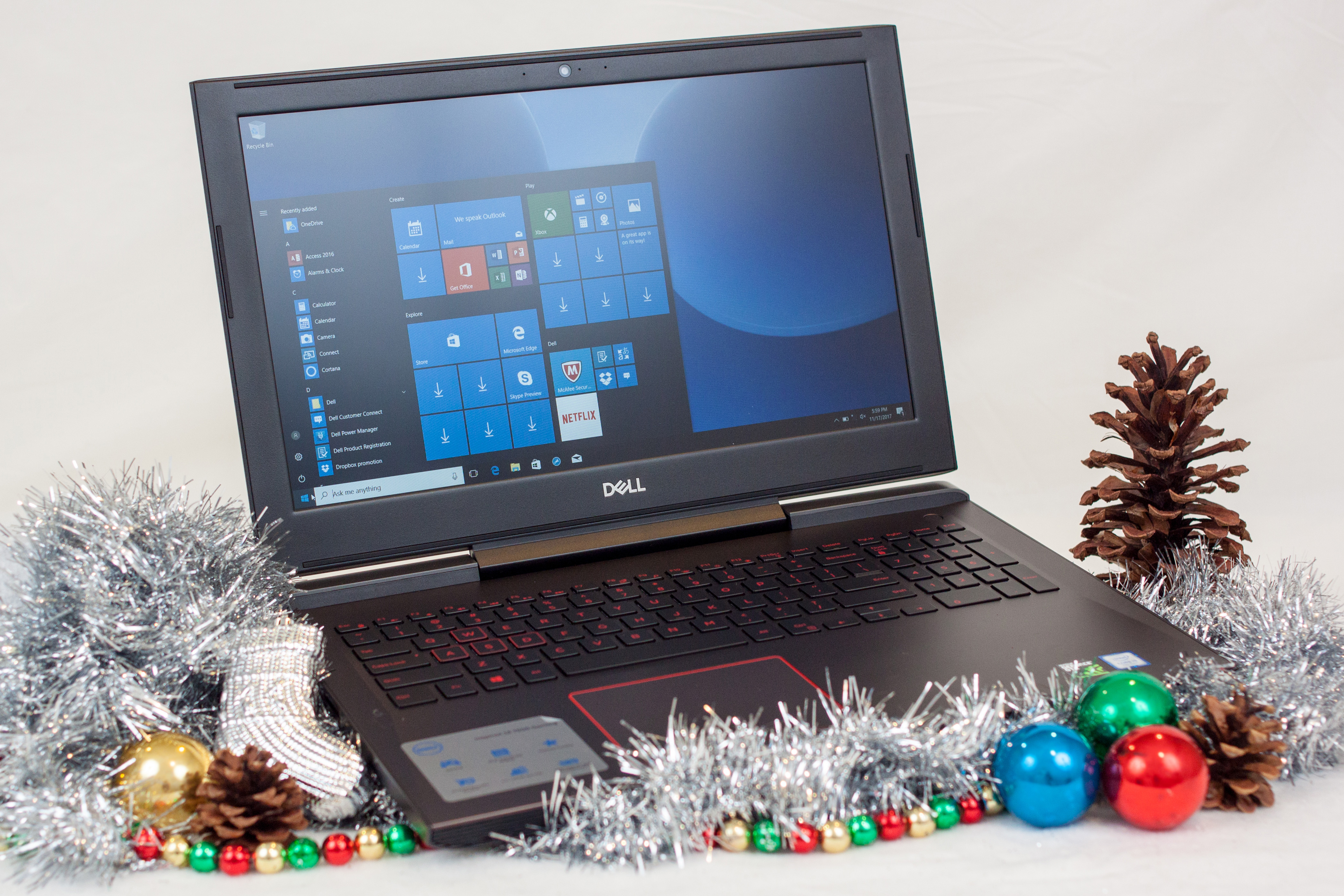 Samsung T5 Portable SSD
One of the fastest external storage drives
If you're already on the USB-C bandwagon with one of 2017's fancy new laptops or tablets, then you ought to treat yourself or a loved one to its biggest benefit: crazy fast data transfer speeds. Samsung's T5 Portable SSD delivers that in spades, with speeds of up to 540 megabytes per second – that's a gigabyte of data every two seconds! If you've been stuck with a lame external hard drive all these years, grab something that's 4.9 times faster. It's worth the cost.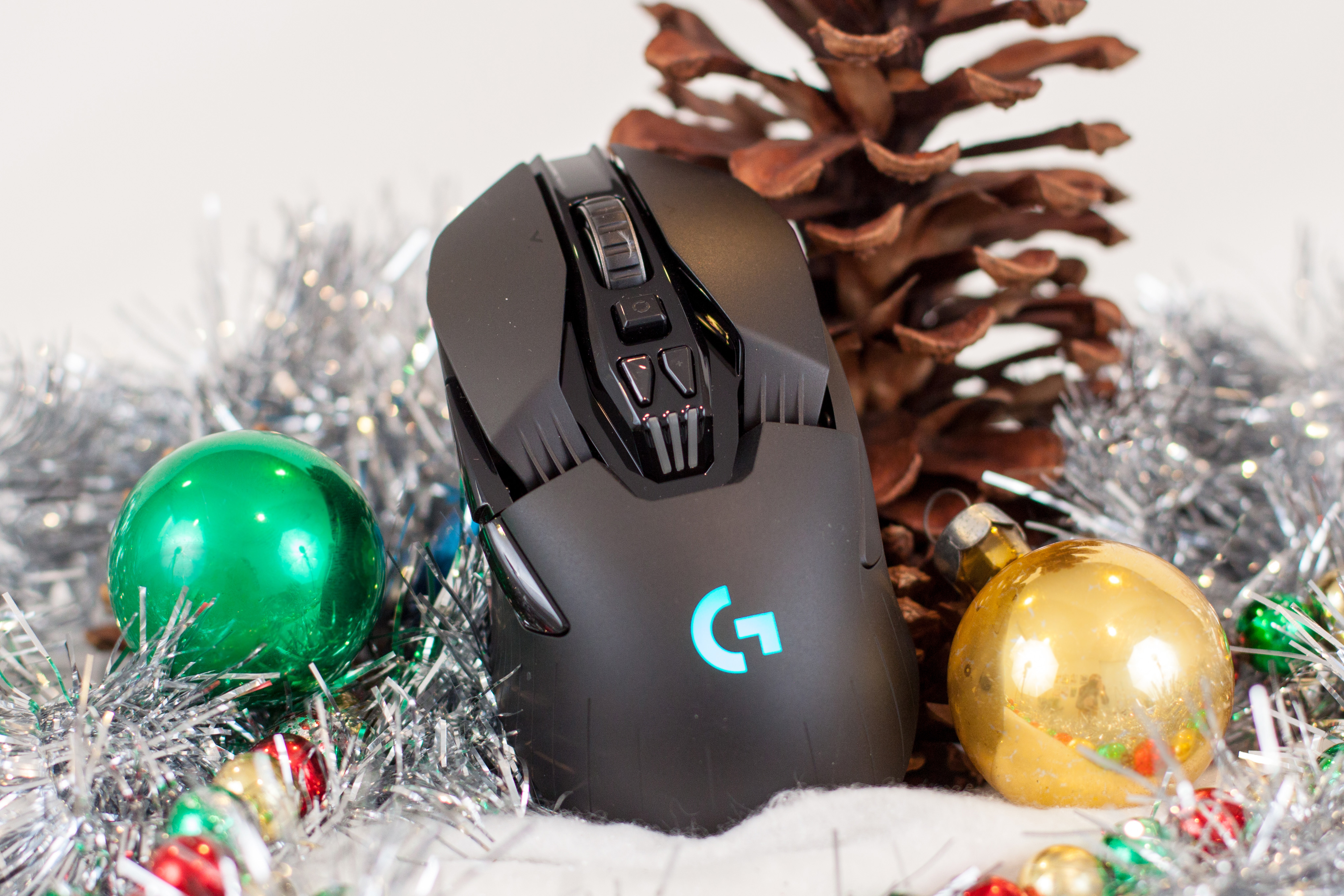 Logitech G903
The ultimate wireless gaming mouse
You won't find a finer wireless gaming mouse than the Logitech G903. It features a Lightspeed Wireless system that's faster and more reliable than even some wired peripherals. Then it only gets even better if you also purchase the Logitech Powerplay wireless charging mouse pad, which makes it so you can run this wireless gaming mouse indefinitely.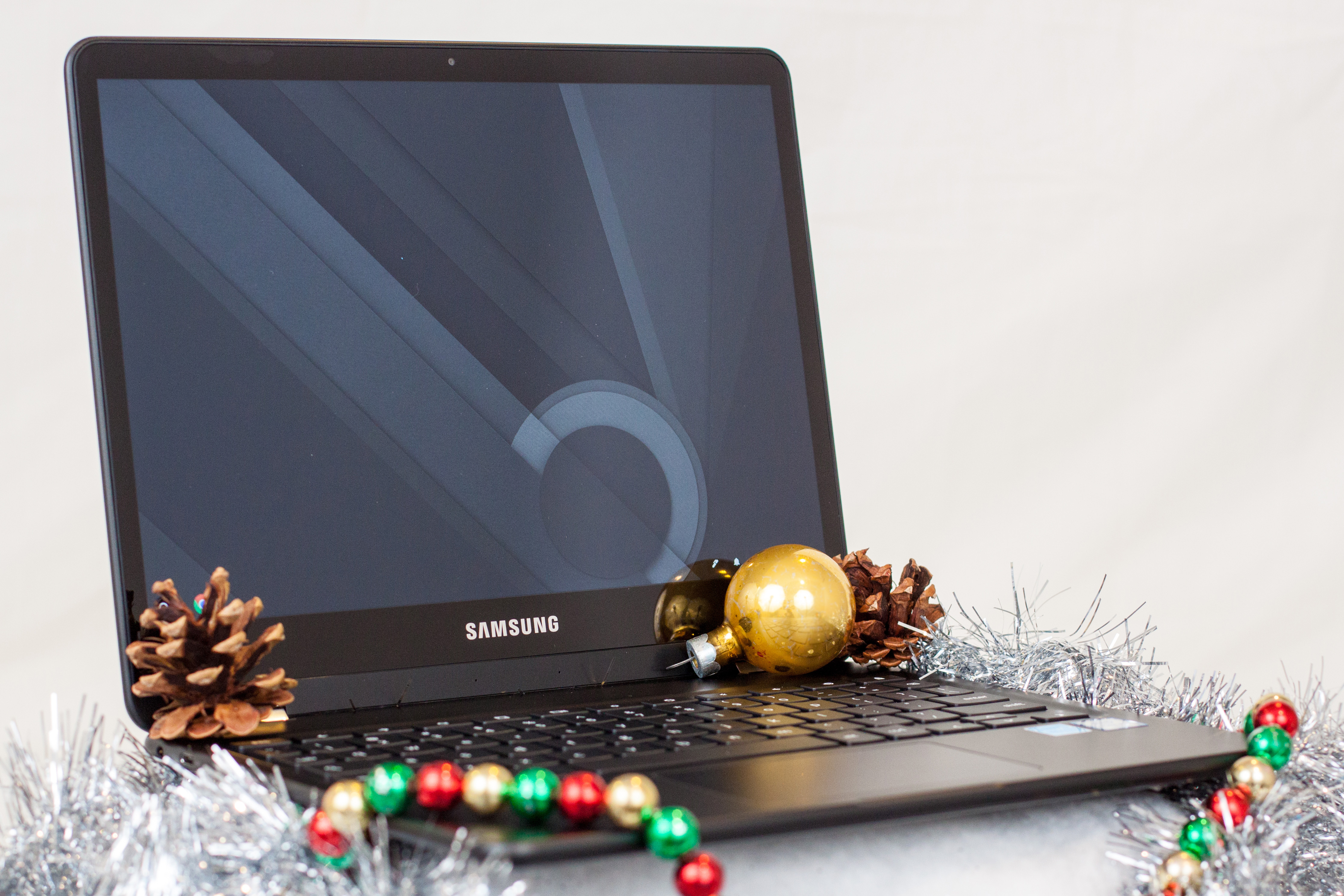 Samsung Chromebook Pro
A premium Chromebook for less
One of the first Chromebooks to release with Google's vision for a laptop with Android apps, the Samsung Chromebook Pro is a primo laptop for a decent price. With a 12.3-inch, beyond-HD touchscreen with a 360-degree hinge, this laptop-meets-tablet is lauded for its built-in stylus – a first for a Chromebook. For these reasons, this device ousts not only a majority of laptops in its category, but it's better than most Android tablets to boot.

Samsung Gear VR and Google Daydream 2
The best mobile virtual reality headsets available
Own a Samsung Galaxy smartphone or a Google Pixel? There's an excellent virtual reality headset that's just waiting for you to jump into. Depending on which phone you have, the offering, both in terms of software and hardware, are a bit different. However, each come recommended given their relatively low asking prices and steadily-increasing catalogs of virtual reality experiences.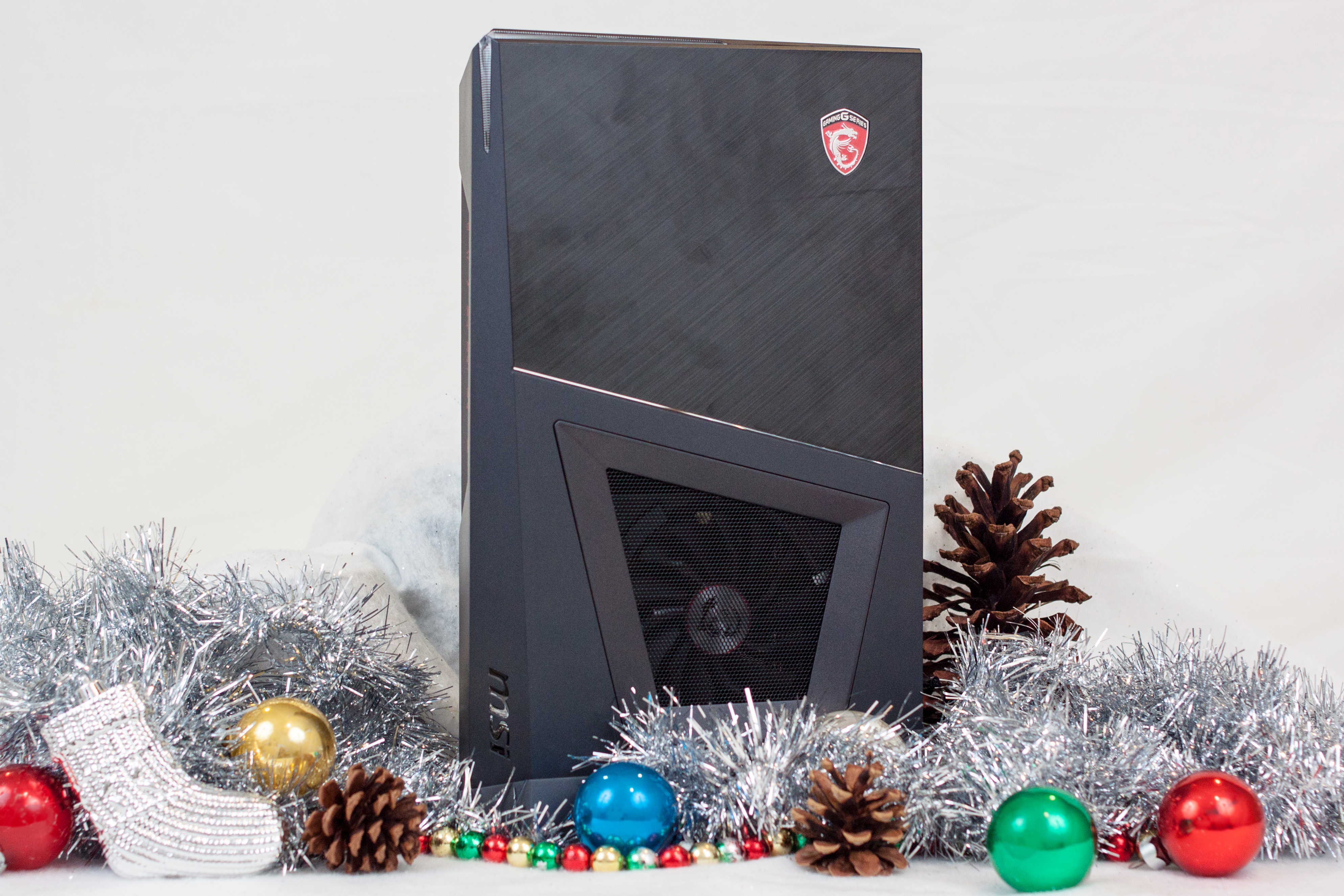 MSI Trident 3
The gaming PC that was made for your livingroom
The MSI Trident 3 is basically the little gaming PC that could. Although it's about as compact as the PS4 Pro and Xbox One X, it's substantially more powerful thanks to its quad-core CPU and Nvidia GTX 1070 graphics card. It's a tantalizing package that comes at a reasonable price, which makes it the perfect gaming PC to have in your living room.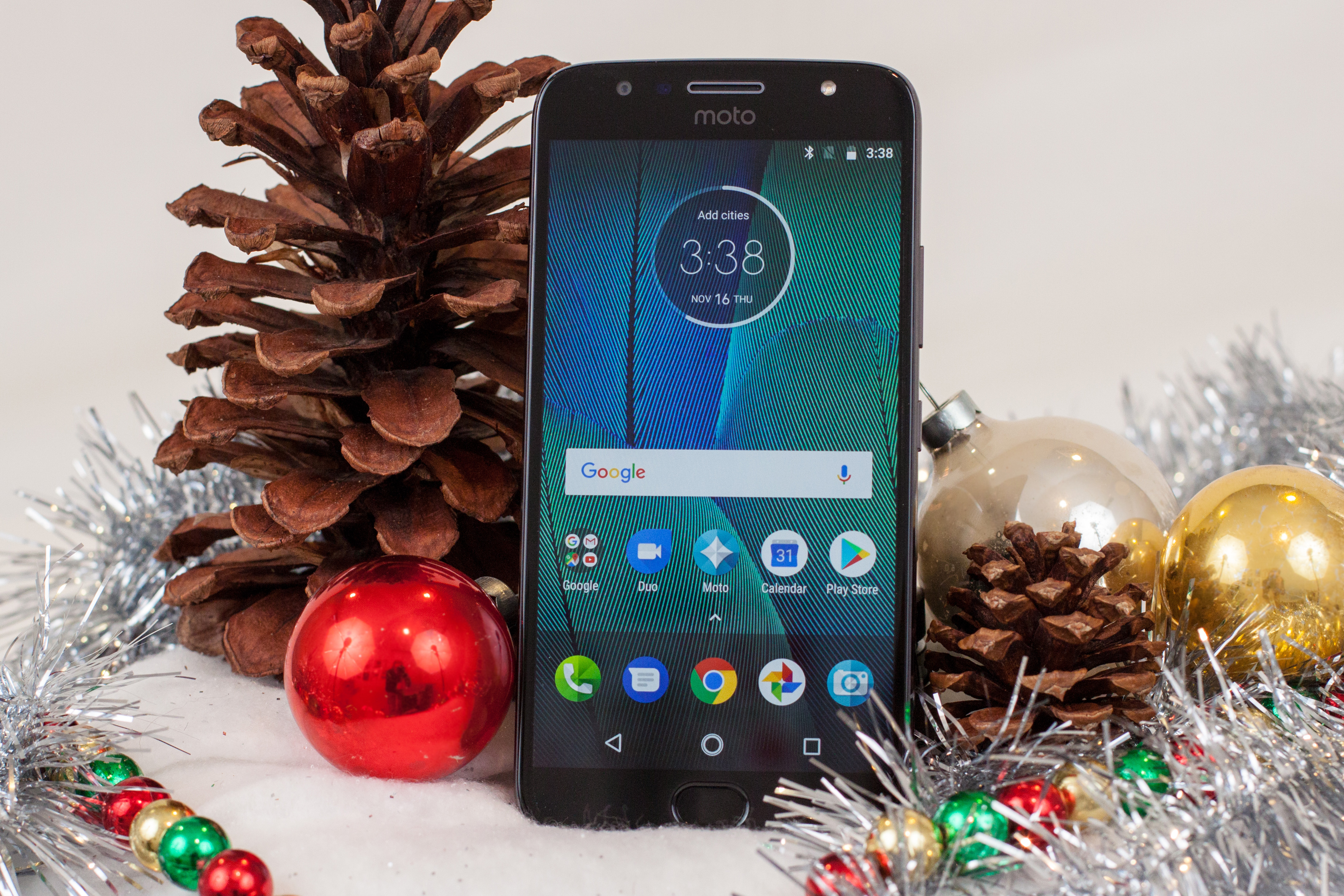 Moto G5S Plus
A fully-featured mid-range phone that doesn't compromise on style
There's no shame in wanting to save a buck (or hundreds) when buying a smartphone. Thankfully, there's also zero shame in donning the Moto G5s Plus, Motorola's affordable mid-range phone that has all of the style and most of the performance of a flagship, but for less.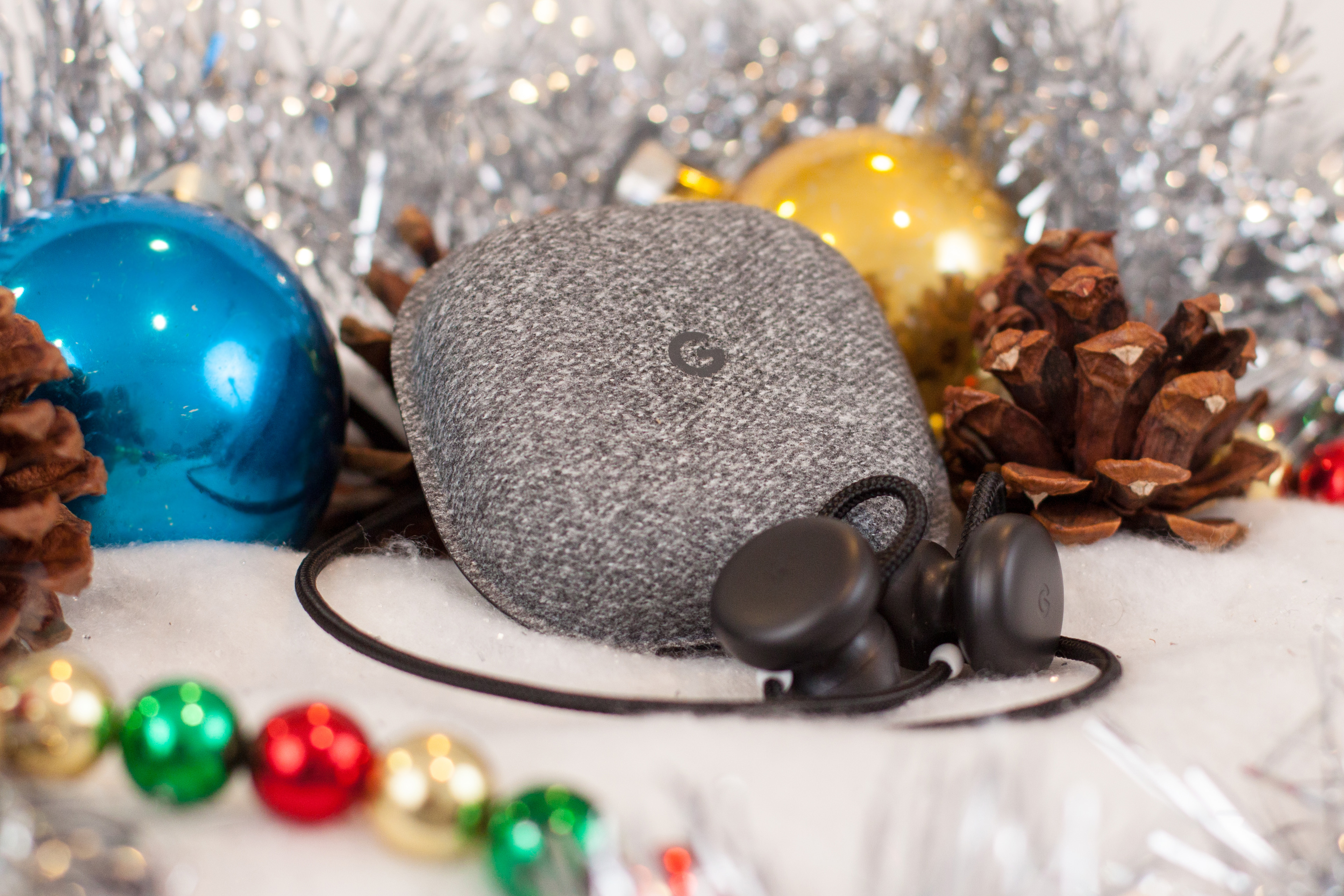 Google Pixel Buds
Who knew that earbuds could be so smart?
Google's new wireless headphones are the perfect complement to the Pixel 2 and other new Android smartphones. They come equipped with Google Assistant, which can handle everything from telling you tomorrow's weather to texting back your loved ones – all with just your voice. They can even translate foreign languages without blowing up your spot, which is seriously a game-changer.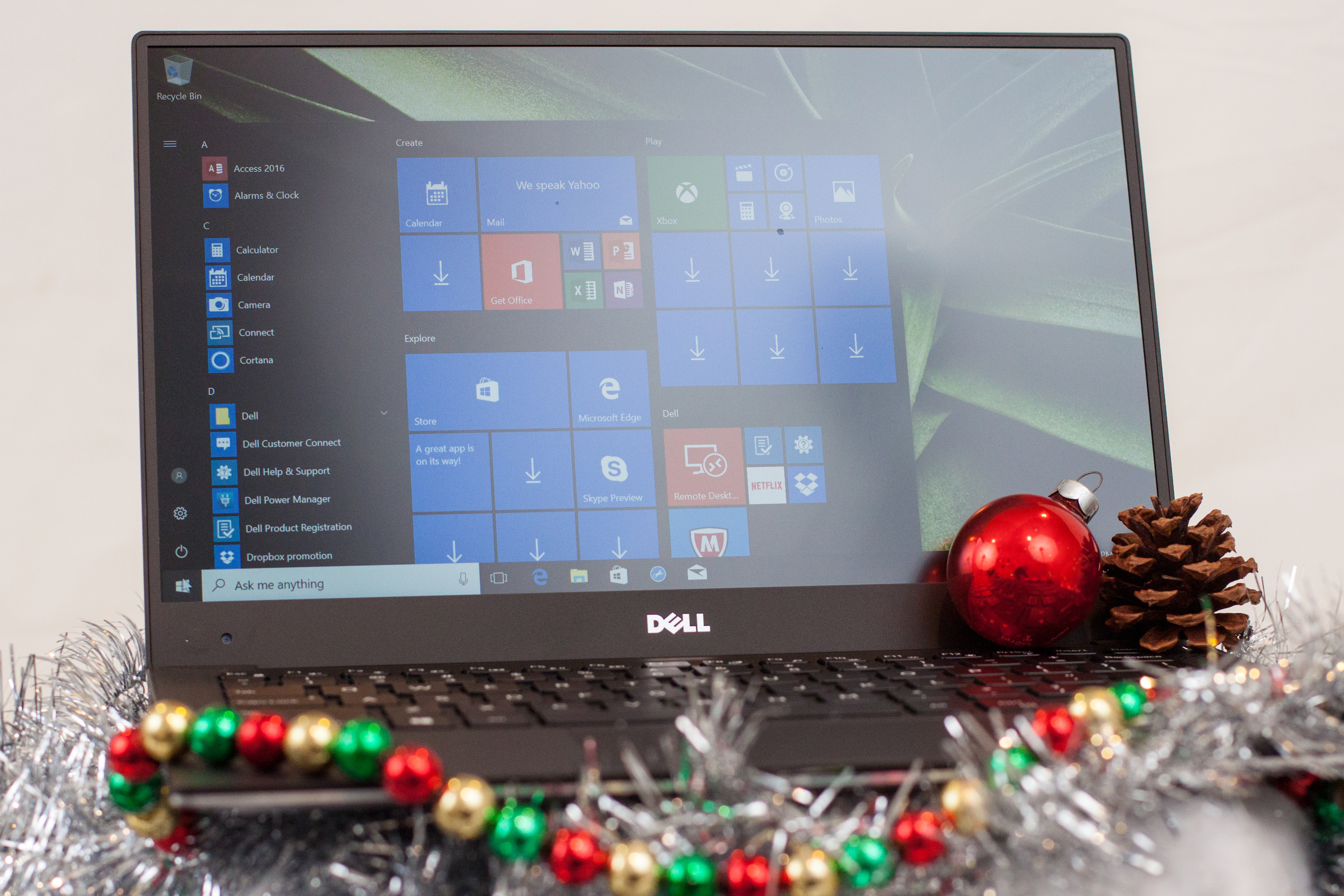 Dell XPS 13
Thin, feathery, fast and gorgeous, the Dell XPS 13 is the best laptop in the world for 2017.  Come for the 'Infinity Edge' display, cramming a 13.3-inch screen into an 11-inch frame with wafer-thin bezels, stay for new quad-core Intel Kaby Lake processors inside. Not only that, but the port selection is equally on point, with USB-C 3.1 as well as USB 3.0 along with the elusive SD card slot. Topping it all off is your choice between an FHD display or a super-sharp touchscreen.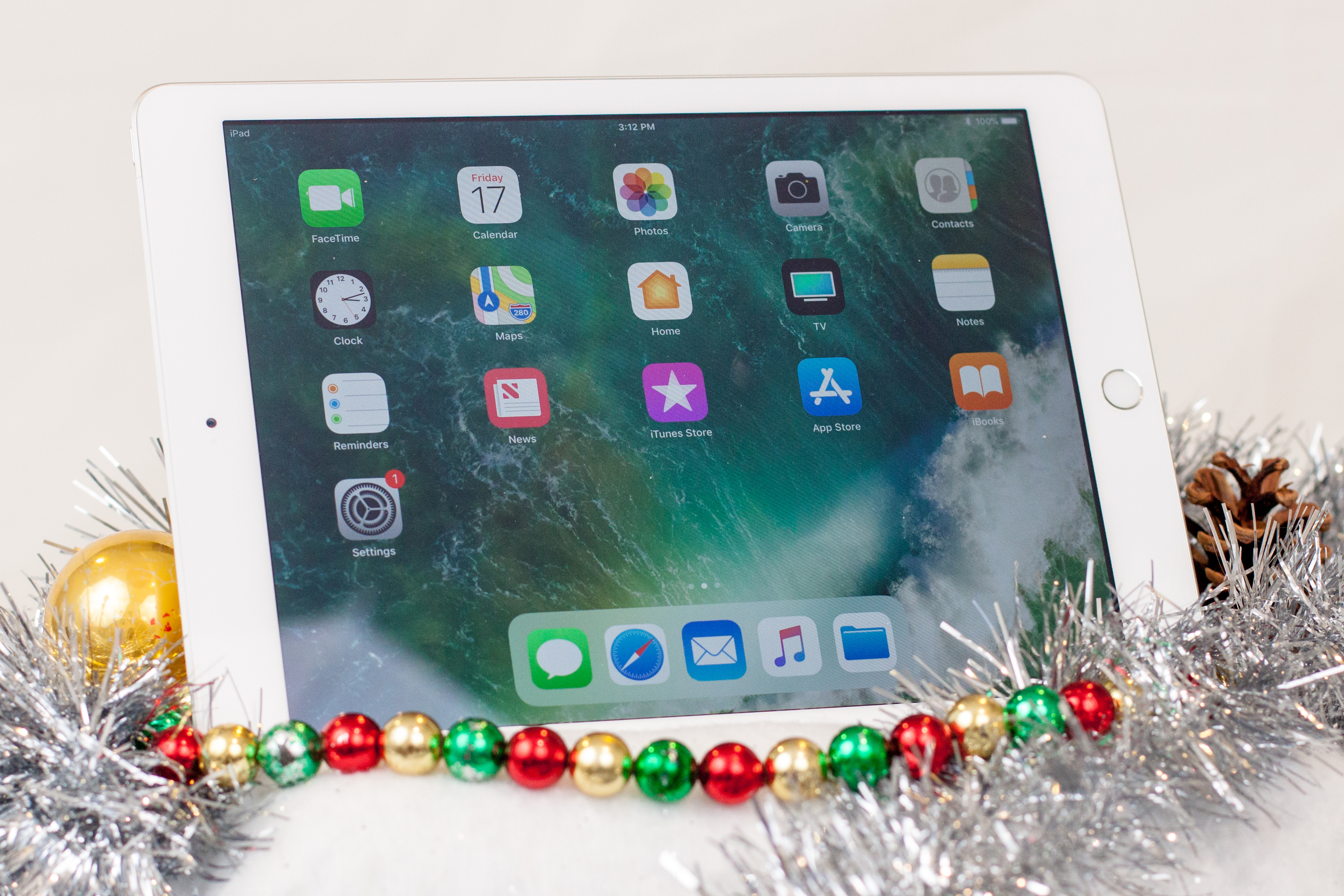 The new iPad
The already-great iPad gets even better
Not only is it the cheapest of the full-size iPads at $329, it's simply a fantastic device with a gorgeous screen and great design.