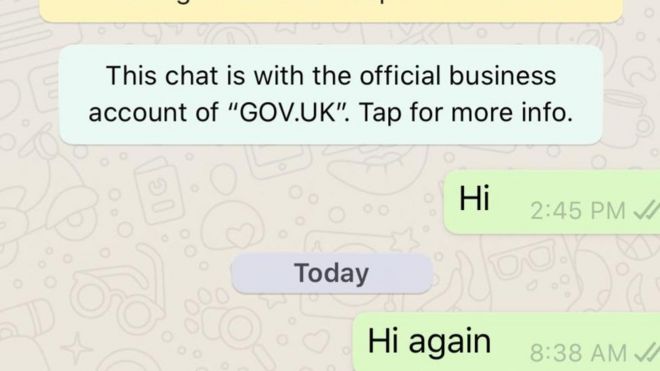 The United Kingdom has been doing a lot lately to help curb the spread of the Covid-19 virus. They introduced a Whatsapp Bot that is to give them the basic information regarding the Corona Virus that they need.
Although the Bot Debuted on Wednesday but did not work, the only response it gave were error messages.
One of those who encountered initial teething problems, Hashir Milhan, says all seems to be resolved. "I tried sending the opening 'hi' message with no response," London-based designer Mr Milhan said. He said the bot did respond later – but only to send him an error message.
Fortunately, the Bot did respond, However, Mr Milhan wished the bot was more conversational, but he approved that he regarded the information that came from it as authentic being a reliable source.